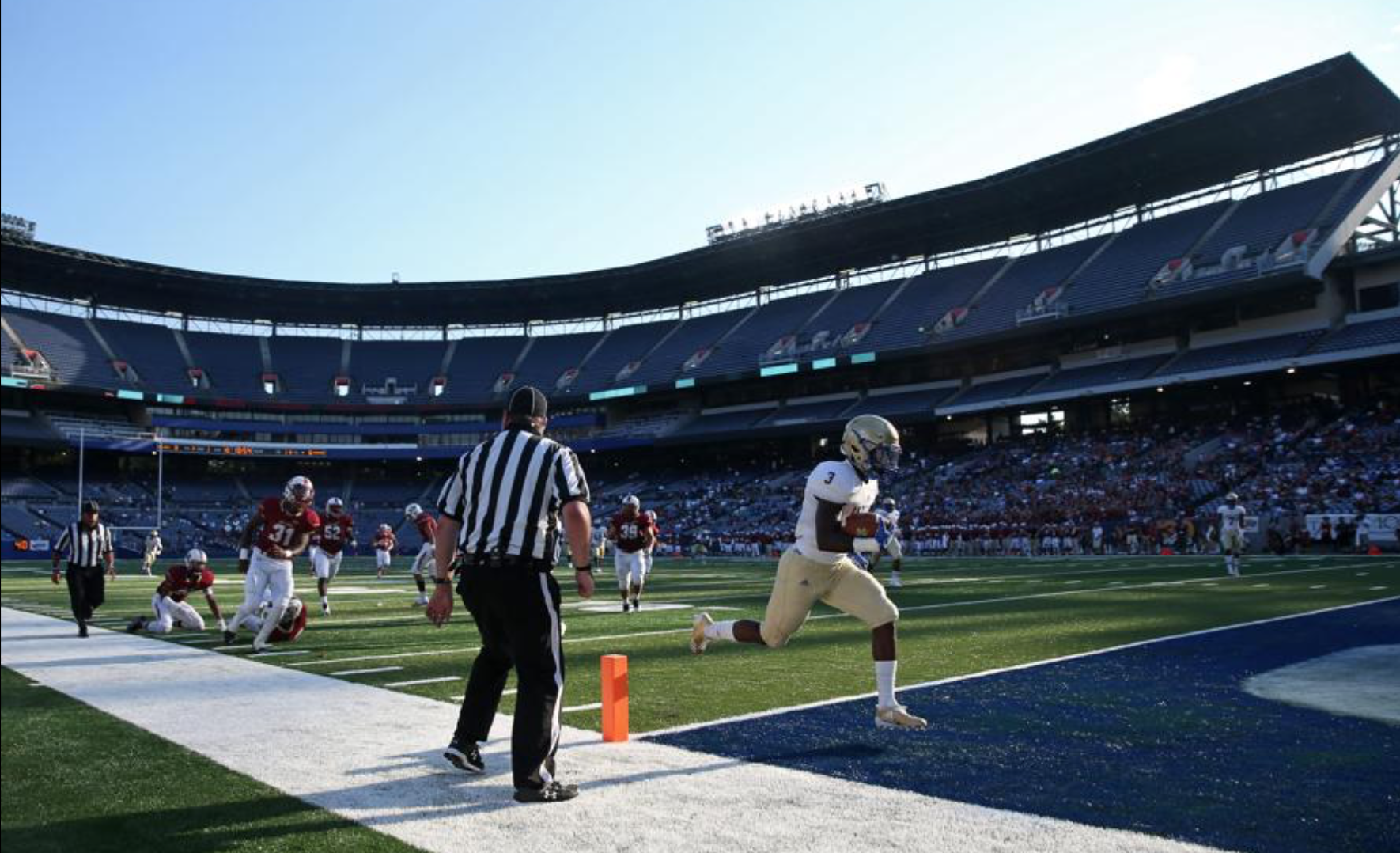 In Class AAAAAAA, Brookwood dropped out of the poll after a 25-17 loss to Archer in the Corky Kell and the Tigers used the victory to debut at No. 7. Westlake climbed to No. 4 and Parkview jumped to No. 5 after the shift. Roswell's double-overtime loss to South Forsyth dropped the Hornets out of the top 10 and Mountain View entered the rankings at No. 8.
In Class AAAAAA, Valdosta's 45-0 loss to Lowndes dropped the Wildcats to No. 9. Harrison took over No. 2 and Northside-Warner Robins dropped to No. 10 after falling to Warner Robins 28-17.
Buford claimed No. 1 in Class AAAAA after demolishing Hillgrove 48-17. Burke County replaced Cairo at No. 10 in the Class AAAA poll and Westminster and Lovett each dropped a position in the Class AAA top 10.
Hapeville Charter surpassed Fitzgerald for No. 2 in Class AA and Darlington replaced Landmark Christian in the Class A-Private top 5.
Class AAAAAAA
1. Grayson
2. Colquitt County
3. Lowndes
4. Westlake
5. Parkview
6. Mill Creek
7. Archer
8. Mountain View
9. Norcross
10. McEachern
Class AAAAAA
1. Tucker
2. Harrison
3. Lee County
4. Dalton
5. Coffee
6. Mays
7. Lovejoy
8. Northgate
9. Valdosta
10. Northside-Warner Robins
Class AAAAA
1. Buford
2. Rome
3. Carrollton
4. Stockbridge
5. Warner Robins
6. Kell
7. Ware County
8. Thomas County Central
9. Bainbridge
10. Griffin
Class AAAA
1. Cartersville
2. Blessed Trinity
3. Thomson
4. Jefferson
5. Sandy Creek
6. Marist
7. Woodward Academy
8. Ridgeland
9. Mary Persons
10. Burke County
Class AAA
1. Peach County
2. Greater Atlanta Christian
3. Cedar Grove
4. Calhoun
5. Pace Academy
6. Westminster
7. Liberty County
8. Lovett
9. Crisp County
10. Dawson County
Class AA
1. Benedictine
2. Hapeville Charter
3. Fitzgerald
4. Screven County
5. Callaway
6. Rabun County
7. Thomasville
8. Jefferson County
9. Pepperell
10. Brooks County
Class A-Private
1. Eagle's Landing Christian
2. Prince Avenue Christian
3. Wesleyan
4. Fellowship Christian
5. Darlington
6. Mt. Paran Christian
7. Calvary Day
8. Athens Academy
9. B.E.S.T. Academy
10. Tattnall Square
Class A-Public
1. Macon County
2. Emanuel County Institute
3. McIntosh County Academy
4. Clinch County
5. Manchester
6. Commerce
7. Lincoln County
8. Irwin County
9. Taylor County
10. Turner County