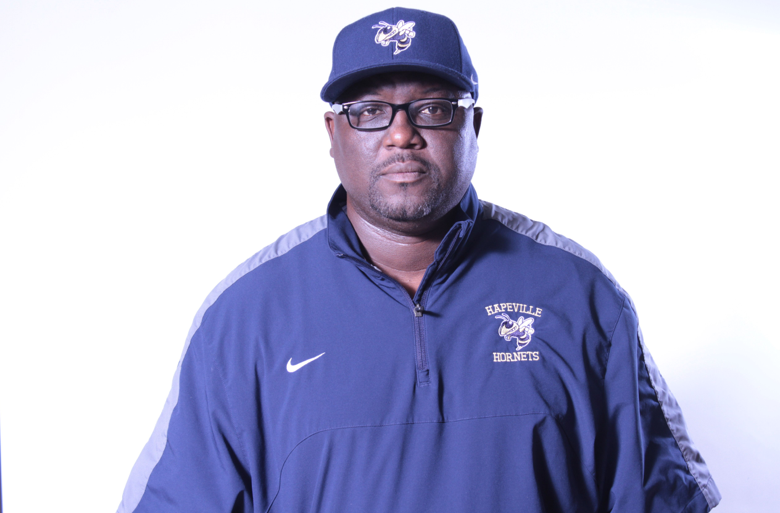 Flowery Branch, GA – Hapeville Charter Career Academy Head Coach Winston Gordon has been named the Atlanta Falcons Coach of the Week presented by Ford. Coach Brantley is 4-1 this season, including wins over George Walton Academy, Bremen, Riverside Military Academy and Holy Innocents Episcopal.
Coach Gordon has coached Hapeville Charter for the past two seasons and has been instrumental in starting the school's football program. Since creating the program two years ago, more than 20 of his players have received scholarships to attend college.
In addition to his on-field coaching achievements, Coach Gordon's players are consistently involved with Trees Atlanta and have planted trees on campus and in community gardens. The school has also participated in food drives for the Atlanta Community Food Bank each year.
Coach Gordon is also committed to player health and safety by being a part of the Heads Up Football program to promote safe tackling techniques.
"Coach Gordon was the catalyst to spearhead this entire athletic program because he realizes sports are a vehicle for getting an education for most of the kids in this community," said Hapeville Charter Booster Club member Sharmain Green. "He wants to make these kids productive citizens in their communities, as well as promote morale, self-confidence and school spirit."
As Coach of the Week, Coach Gordon will receive a $1,000 grant to use towards his football program, a plaque signed by Falcons Head Coach Dan Quinn and suite tickets to the Falcons home game on December 27.
Nominations for Coach of the Week can be submitted online at www.atlantafalcons.com/coachoftheweek. Each Coach of the Week will be selected weekly based on their coaching achievements, dedication to community service and commitment to player health and safety.