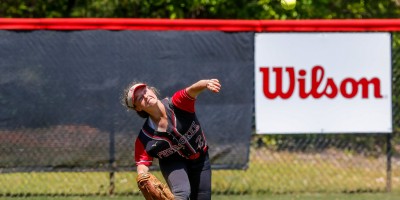 Haralson County and West Laurens are still alive in the winner's bracket after the first day of play in the GHSA Slow Pitch Softball Championship at Twin Creeks Park in Woodstock.
Haralson County, which won back-to-back titles in 2017 and 2018, defeated Oconee County 23-2 and Cherokee 3-2 to earn the berth in the winner's semis. West Laurens – which won the program's lone title in 2000 – beat defending-champion Hart County 14-4 and Etowah 15-0 on its way to the semis. Haralson will face West Laurens on Field 3 at 11 a.m. Thursday.
In the loser's bracket, Cherokee and Dodge County are trying to avenge early losses and earn a berth in the championship series. Dodge County – who is trying for the program's second title and first since 1997 – lost to Cherokee 8-2 in the first round but beat Oconee 6-5 and Etowah 7-3. After beating Dodge in the first round, Cherokee defeated Hart County 6-5 and will face a rematch against Dodge County at 11 a.m. on Field 4.
Follow the link to the full bracket.