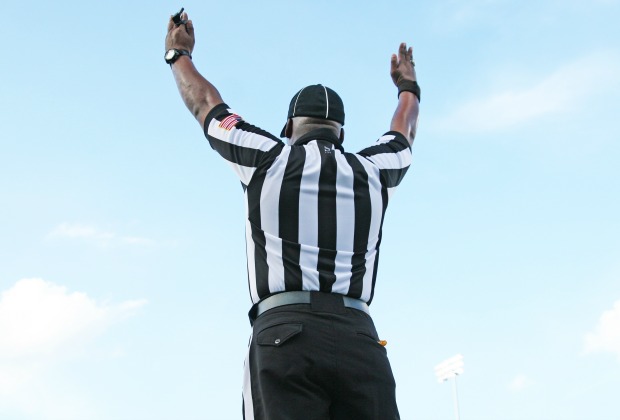 Photo by Sonny Kennedy
Hephzibah head coach John Bowen is named Atlanta Falcons High School Coach of the Week. Bowen has been the Rebels' head coach since 2005 and has previously coached at Glascock County and John Hancock Academy as he continues his 18th season as a head coach in the Peach State. The Rebels surpassed their win total from a year ago last Friday night and moved to 5-2 with a huge 23-19 region win over Glenn Hills. Hephzibah's last trip to the playoffs came in 2009 and the Rebels are one win away from posting just their sixth winning season in the program's 60-year history.
Bowen's strengths as a coach come from his organizational skills and the way he handles himself during rebuilding years. The program went a combined 1-19 in 2011 and 2012 and improved to 4-6 last season. With a 5-2 start this year, the confidence and support within the program continues to strengthen.
In addition to bringing a winning culture to the school, Bowen is an advocate of player safety and participating in this physical sport with the knowledge and background to do it the right way. Bowen brought the NFL Heads Up tackling program to the program this year and has used the Practice Like the Pros program for the last three seasons.
Every coach deals with change and obstacles and Bowen has been the glue that holds everything together. High turnover within the coaching staff has resulted in Bowen taking the reins of defensive coordinator, offensive coordinator and special teams coordinator in addition to head coach during his time at the helm.
Hephzibah football has looked to make a difference off the field under Bowen and the team raises awareness for breast cancer and prostate cancer. Bowen has also raised awareness about battered women who deal with verbal and/or physical abuse.