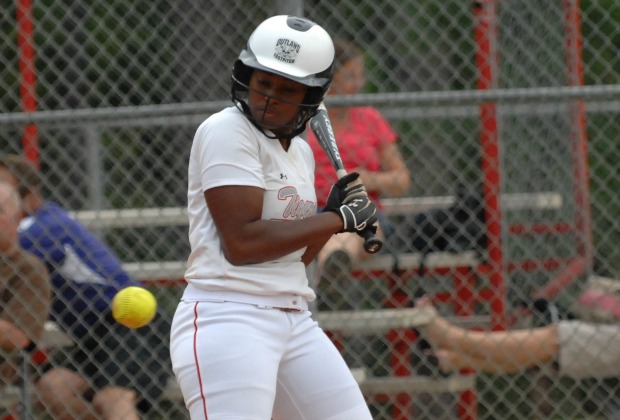 Sonny Kennedy
The latest softball rankings didn't change that much at the top of any of the polls as the top teams continue to play well with the state playoffs approaching. Lassiter played well last week to stay atop the Class AAAAAA poll with Kennesaw Mountain right behind at No. 2. The Mustangs defeated Etowah last week to stay ahead of No. 3 Archer, No. 4 Peachtree Ridge and No. 5 East Coweta. North Gwinnett moved into the poll at No. 10.
Heritage-Conyers moved up to No. 3 in Class AAAAA behind No. 1 Union Grove and No. 2 Northgate. Pope also jumped into the poll at No. 10. Loganville fell from the rankings.
Veterans is back in the Class AAAA poll at No. 10, taking the spot previously held by LaGrange. Northwest Whitfield stayed ahead of Heritage-Catoosa at the top of the poll.
Tattnall County and Jackson traded spots in the Class AAA poll and Pierce County jumped up two spots. Defending Class AA champion Buford is No. 1 in the Class AAA rankings.
Wesleyan, Heard County and Bacon County still sit No. 1, 2 and 3 but Calhoun is the newest name in Class AA, checking in at No. 10. Harlem and Cook also found new spots in the rankings.
In Class A, Schley County and Miller County moved up one spot each, though Gordon Lee still sits No. 1 in the poll.
AAAAAA
1. Lassiter
2. Kennesaw Mountain
3. Archer
4. Peachtree Ridge
5. East Coweta
6. Parkview
7. Collins Hill
8. Alcovy
9. Tift County
10. North Gwinnett
AAAAA
1. Union Grove
2. Northgate
3. Heritage-Conyers
4. Whitewater
5. Allatoona
6. Greenbrier
7. Ola
8. South Paulding
9. Starr's Mill
10. Pope
AAAA
1. NW Whitfield
2. Heritage-Catoosa
3. Walnut Grove
4. Madison County
5. West Laurens
6. Carrollton
7. Columbus
8. Wayne County
9. South Effingham
10. Veterans
AAA
1. Buford
2. Ringgold
3. Dawson County
4. Tattnall County
5. Jackson
6. Blessed Trinity
7. Southeast Bulloch
8. Pierce County
9. Central-Carroll
10. Franklin County
AA
1. Wesleyan
2. Heard County
3. Bacon County
4. Chattooga
5. Berrien
6. Bremen
7. Harlem
8. McIntosh County Academy
9. Cook
10. Calhoun
A
1. Gordon Lee
2. Johnson County
3. Seminole County
4. Telfair County
5. Savannah Christian
6. Mt. Pisgah
7. Schley County
8. Miller County
9. Hawksinsville
10. Calvary Day