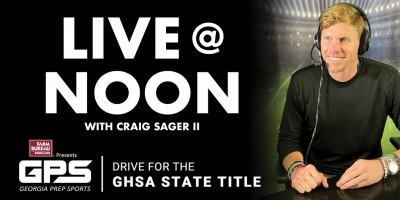 The 199th episode of the Georgia Farm Bureau "Georgia Prep Sports: Drive for the GHSA State Title " video podcast will feature updates on the statewide region tournaments as playoff seeding is set for the basketball state playoffs and the results from this weekend's Dance state championship.
Host Craig Sager II will continue his coverage of the football offseason that has already produced more than 70 head coaching changes and will cover the latest hires and remaining vacancies before transitioning spring sports that have begun their schedules this week.
Sager will also highlight the North Springs Spartans with an overall look at the athletic program as the school year continues.
The Drive for the GHSA State Title podcast is produced by PlayOn Sports, which runs the National Federation High School Network, and airs Mondays, Wednesdays and Fridays starting at noon.