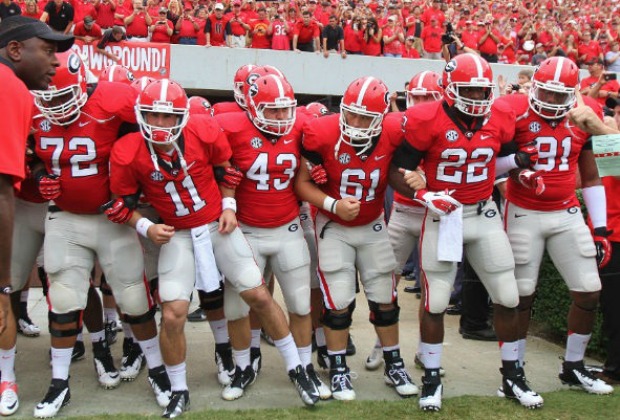 Rob Saye
The Georgia Bulldogs lost a commitment of a top 2014 wide receiver Thursday night, nearly a week after their loss to the South Carolina Gamecocks. Sandy Creek receiver Demarre Kitt commited to the Bulldogs back in April of this year but will now reopen his commitment.
"I am officially decommitted from Georgia," Kitt told ESPN's DawgNation. "I think I committed too early and teams are still recruiting me hard and I think I need to give them a fair chance."
One of the top players in the state of Georgia in next year's class, Kitt originally chose the Bulldogs over the Clemson Tigers. Among the reason's Demarre picked Georgia instead of Clemson was that the Bulldogs had secured the commitment of his best friend, Nick Glass of St. Pius. The Bulldogs also have one of Kitt's teammates, Shaq Wiggins, committed to the team.
After choosing Georgia over Clemson initially, Kitt has allowed the Tigers to reenter the race and now has a top three of UGA, Clemson, and the USC Trojans.
Kitt's decommitment is virtually the same as current UGA commitment Tramel Terry of Goose Creek, SC. Terry decommitted from the Dawgs for a period of time because he felt that he had made his decision too early in the recruiting process. However, he recommitted to the Dawgs before the start of his senior season.
Demarre Kitt has not ruled out Georgia, as can be seen with their presence in his top three, though Clemson is a very real threat to steal the wide receiver away from his home state.