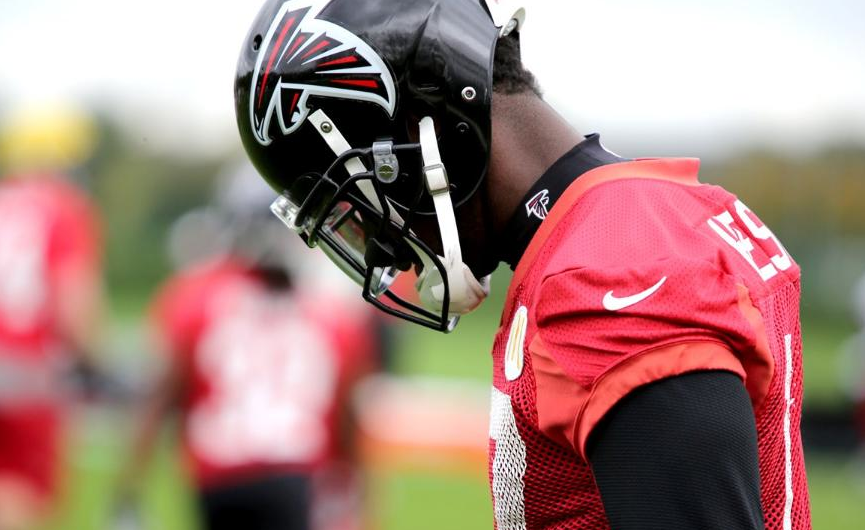 AtlantaFalcons.com
The Falcons were hit with more injuries during Sunday's 29-7 loss to the Baltimore Ravens that sent Atlanta to 2-5 and will host the Lions in London for a 9:30 a.m. kickoff at Wembley Stadium on Sunday in the NFL's International Series. This will be the 10th NFL game played in Wembley Stadium since the NFL's inaugural 2007 matchup and the designated home team has won just 3-of-9 games.
MISSING PIECES …
Atlanta placed center Peter Konz on injured reserve on Monday and signed tackle Jonathan Scott to the 53-man active roster. Konz was injured in the loss to Baltimore while replacing the injured Joe Hawley, who is also out for the season. Mike Johnson, Lamar Holmes and left tackle Sam Baker are also linemen missing the rest of the season. Scott was originally selected by the Detroit Lions in the fifth round (141st overall) of the 2006 NFL Draft out of Texas. He has played in 70 games with 35 starts. Jake Matthews, Jon Asamoah, Gabe Carimi and Justin Blalock will start alongside rookie James Stone, who filled in for Konz last Sunday.
"It was time to get out there, do my job," Stone said about his first NFL snaps. "That's why we're all out here, to play football. I go out there with those guys and play at the highest level I can."
WEREWOLVES OF LONDON …
Facing the Lions will be a challenge for a Falcons offense that has struggled the last four games. Detroit boasts the top defense in the NFL in yards per game and has posted 21 sacks in just seven games. Detroit has gone 5-2 without All-Pro wideout Calvin Johnson for much of the year and it has been a physical and ener- gized defense that has helped get the job done.
Offensively, Golden Tate has been a huge addition for the Lions, especially as Calvin Johnson rehabs his way back to 100 percent. Tate came from Seattle this offseason and just posted a season-high 10 catches for 154 yards and a touchdown in Detroit's come-from-behind 24-23 win over the Saints last Sunday.
The Falcons have not won a road game since their 34-31 overtime win over Buffalo last November in Toronto. The last true road win inside of U.S. borders came during the 2012 season in Detroit. Atlanta is 0-4 away from the Dome this season and has been outscored by 59 points in the four defeats.