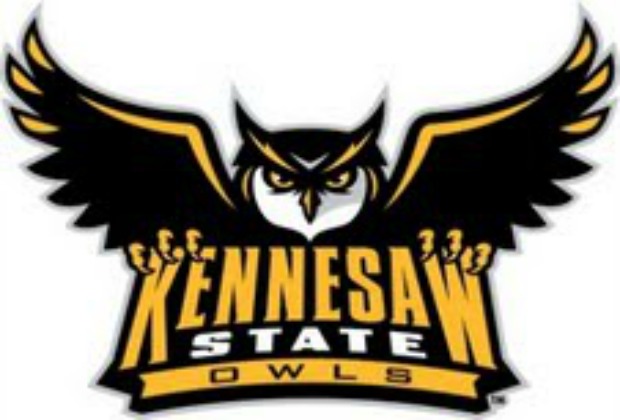 Ever since Kennesaw State has existed, the No. 1 question that has been asked by everyone is when is the school going to get a football team?
After years of research, evaluation and planning, the football team is coming as they will kickoff in 2015.
Last week, KSU president Daniel Papp and athletic director Vaughn Williams presented a detailed business plan to the Board of Regents which outlined the start-up and operating expenses of the football program. The board approved and the school celebrated the next day at the Convocation Center.
"This is a great day for Kennesaw State University, and another step in the tremendous growth this university is experiencing," Williams said during the celebration. "It is impor- tant for us to acknowledge all of those who made this day possible, and there are many who supported our dream to bring football to this campus. Personally, I want to thank Dr. Papp and Vince Dooley for giving me the opportunity to be a part of it. We still have a lot of work ahead of us, but for now we celebrate and begin the countdown to kick off in 2015."
Another person (or group of people) Williams thanked was Fifth Third Bank as they became the major source of funding for the Football program. In fact, Fifth Third Bank has reached an agreement with the Georgia Regional Office to have naming rights for KSU Stadium. So for at least the next 10 years, the KSU Stadium will be called Fifth Third Bank Stadium. Renovations to the 8,300-seat stadium will be made prior to the inaugural season.
THE NEXT MOVE
There is a national search for a head coach and Williams has said that he wants a guy that is from Georgia and has had success. There is not a leading candidate yet, but Williams said he has a short to medium list of candidates that he has worked on the last year. The pay for the head coach will be around $200,000 per year.
Also, KSU will have to find a new conference to join since the Atlantic Sun does not support football. Some of the conferences that the Owls are looking at include the Big South, Ohio Valley and Southern Conferences which are all part of the FCS.