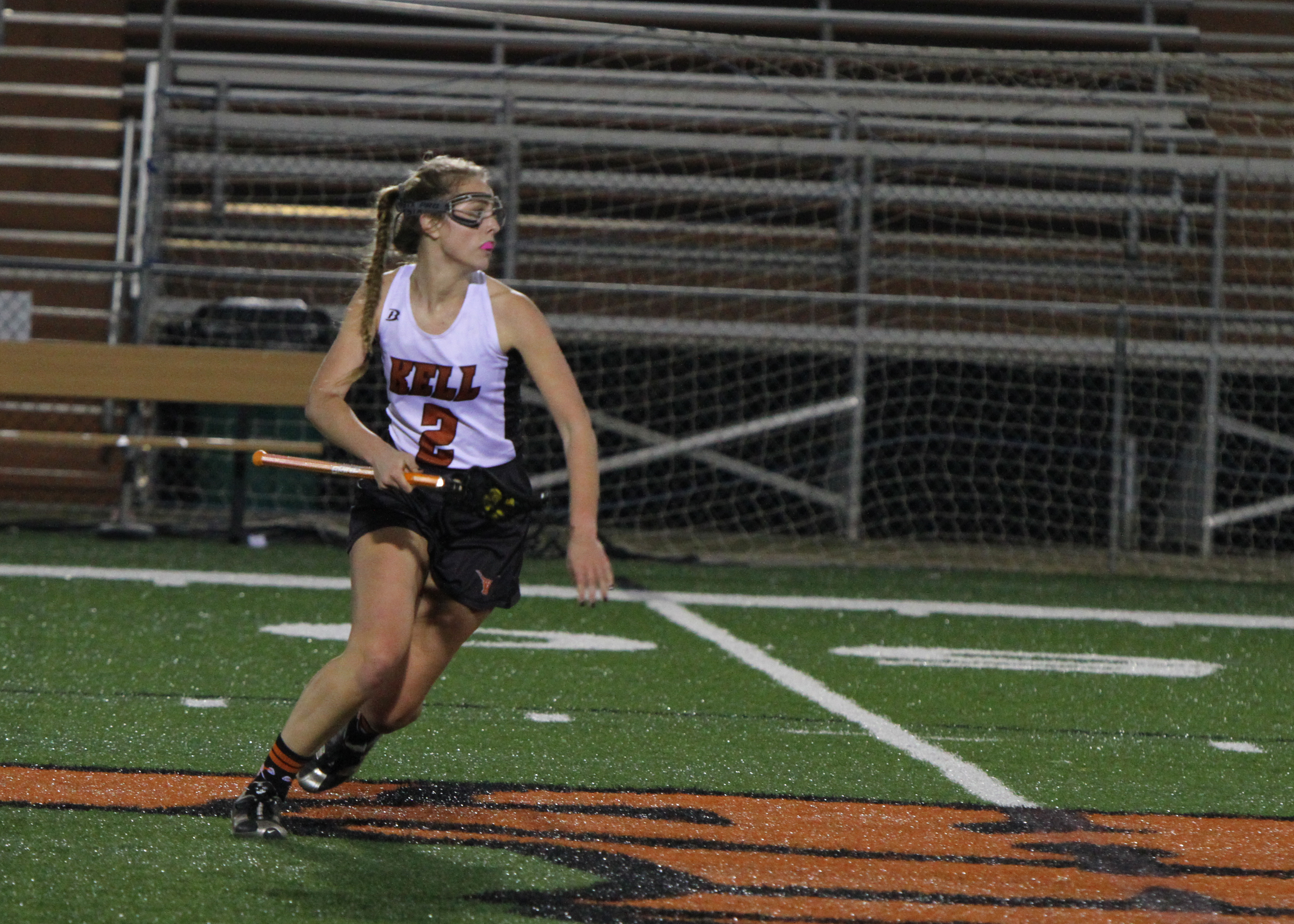 Photo by Deanna Fiveash
Round 1 state lacrosse playoffs began on Tuesday with the Class AAAAAA boys and Class A-AAAAA girls. Each 16-team bracket plays eight first round games and in the boys Class AAAAAAA action, all four No. 1 seeds advanced but just two of four No. 2's won their first-round matchups. No. 3 Walton topped No. 2 Hillgrove 12-7 and No. 3 Lambert steamrolled No. 2 North Gwinnett 11-3. The Class AAAAAA boys Elite 8 is comprised of Harrison, Lambert, Johns Creek, Milton, Centennial, Roswell, Walton and Peachtree Ridge.
Lambert's 11-3 win over North Gwinnett handed the Bulldogs just their second in-state loss of the season. Senior Sean Carruthers scored two goals and tallied one assist and Longhorn teammate Spencer Wilson added a goal and an assist.
Peachtree Ridge eliminated a red-hot Chattahoochee team last night 13-11. The Cougars had won seven games to close out its regular season including a 12-7 win over Walton and a 13-12 home victory over Peachtree Ridge on a last minute goal. The Lions got revenge on Tuesday and were led by two incredible individual efforts. Steven Lee dished out four assist while netting four goals and Matty Ledon also scored four goals. Peachtree Ridge gets Walton next in the Elite 8, which like Chattahoochee, handed the Lions a one-goal defeat in the regular season (12-11).
The Class A-AAAAA girls first round had the same result as the Class AAAAAA boys. All four No. 1 seeds held court while two of four No. 2 seeds fell to visiting No. 3 seeds. No. 3 Pope fought back from a 7-5 halftime deficit to beat Starr's Mill 12-10 and No. 3 Blessed Trinity cruised past No. 2 Marist 15-6.
Zoe Szczotka led Pope's comeback with four goals and four assists and Sophia Bowers netted a hat-trick. One of the night's top performances from came in top-seeded Kell's 16-11 win over Lovett. Standout Haley Swift led the Longhorns with four goals and six assists. Teammates Leslie Ferguson and Izzy Palermo finished with four goals and three goals, respectively.
Kell, Northview, McIntosh, Blessed Trinity, Cambridge, Westminster, Pope and St. Pius make up the girls Class A-AAAAA Elite 8.
The Class A-AAAAA boys and the Class AAAAAAA girls open their first rounds tonight.
Tuesday, May 6 scores
BOYS Class AAAAAAA
First Round
Harrison 12, Lassiter 8
Lambert 11, North Gwinnett 3
Johns Creek 13, Mill Creek 10
Milton 18, Kennesaw Mountain 10
Centennial 19, Grayson 4
Roswell 15, East Coweta 6
Walton 12, Hillgrove 7
Peachtree Ridge 13, Chattahoochee 11
GIRLS Class A-AAAAA
First Round
Blessed Trinity 15, Marist 6
Cambridge 19, Decatur 2
Kell 16, Lovett 11
McIntosh 18, River Ridge 8
Northview 17, Lakeside-Evans 4
Pope 12, Starr's Mill 10
St. Pius X 20, Wesleyan 6
Westminster 18, Holy Innocents' 4