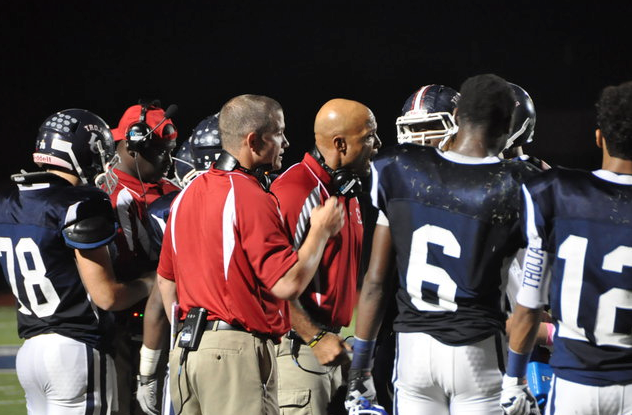 Photo by Judy Holsclaw
Lamar County officially named three new head coaches Tuesday night after receiving approval from the county board. Jamie Abrams is the Trojans' new head football coach after serving as a defensive coordinator the past two seasons. Abrams joined the Lamar County staff with former head coach Franklin Stephens, who took the Ware County head coaching job on March 27. Abrams was a head coach at Wadley High School in Alabama and has coaching stops at South Paulding, East Paulding, Woodland (Ala.) and Minnesota State on his resume.
"Coach Abrams proved he is an extremely hard worker and a great leader for our program during these past two seasons at Lamar County," said athletic director Calvin Scandrett.
Former Griffin boys head basketball coach Prelvis Paster was named the new Lamar County boys basketball coach. The Trojans went 9-14 last season under Kenneth Roberts.
The Lamar County girls basketball team brought in Tamicka Andrews to serve as its head coach. Andrews coached the Weaver Middle School team in Macon, Ga. last season and will look to build up a Trojans program that went just 4-17 in 2013-14.