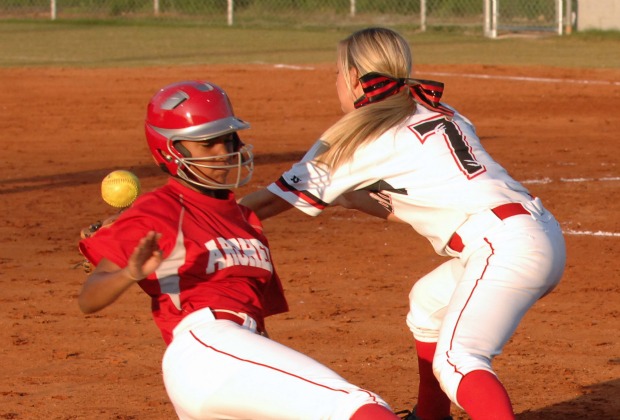 Sonny Kennedy
Lassiter moved up to No. 1 in Class AAAAAA after beating Class AAAAAA No. 7 Collins Hill, No. 6 Parkview, Class AAAAA No. 3 Whitewater, Class AAAA No. 5 West Laurens and Mill Creek, which had been ranked in last week's Class AAAAAA poll. Kennesaw Mountain dropped to No. 2 after going 5-1-1. Archer is the new No. 3 with Peachtree Ridge, East Coweta and Parkview all moving up. Etowah checks in at No. 10.
In Class AAAAA, Union Grove is the new No. 1 team with Northgate jumping up to No. 2. Whitewater dropped to No. 3 after sitting at No. 1 for the last few weeks. Heritage-Conyers checks in at No. 4 with Loganville entering the poll at No. 10.
West Laurens had a nice week last week by taking out former Class AAAAAA No. 1 Kennesaw Mountain and also Mill Creek. West Laurens sits at No. 5 in Class AAAA. Columbus and Wayne County all moved up in the Class AAAA poll as well.
Ringgold is the new Class AAA No. 2 after Blessed Trinity dropped to No. 7. Buford remains atop the AAA poll with Dawson County, Jackson and Tattnall County rounding out the top five.
Wesleyan, Heard County, Bacon County, Chattooga and Union County comprise the Class AA top five while Harlem takes Jeff Davis' spot in the rankings.
In Class A, plenty of shifting took place as Johnson County, Seminole County and Telfair County moved up to No. 2, 3 and 4, respectively, behind No. 1 Gordon Lee. Savannah Christian is the new No. 5 while Miller County checks in at No. 9, ahead of Calvary Day.
AAAAAA
1. Lassiter
2. Kennesaw Mountain
3. Archer
4. Peachtree Ridge
5. East Coweta
6. Parkview
7. Collins Hill
8. Alcovy
9. Tift County
10. Etowah
AAAAA
1. Union Grove
2. Northgate
3. Whitewater
4. Heritage-Conyers
5. Allatoona
6. Greenbrier
7. Ola
8. South Paulding
9. Starr's Mill
10. Loganville
AAAA
1. NW Whitfield
2. Heritage-Catoosa
3. Walnut Grove
4. Madison County
5. West Laurens
6. Carrollton
7. Columbus
8. Wayne County
9. South Effingham
10. LaGrange
AAA
1. Buford
2. Ringgold
3. Dawson County
4. Jackson
5. Tattnall County
6. Franklin County
7. Blessed Trinity
8. Southeast Bulloch
9. Central-Carroll
10. Pierce County
AA
1. Wesleyan
2. Heard County
3. Bacon County
4. Chattooga
5. Union County
6. Berrien
7. Bremen
8. Cook
9. McIntosh County Academy
10. Harlem
A
1. Gordon Lee
2. Johnson County
3. Seminole County
4. Telfair County
5. Savannah Christian
6. Mt. Pisgah
7. Hawkinsville
8. Schley County
9. Miller County
10. Calvary Day