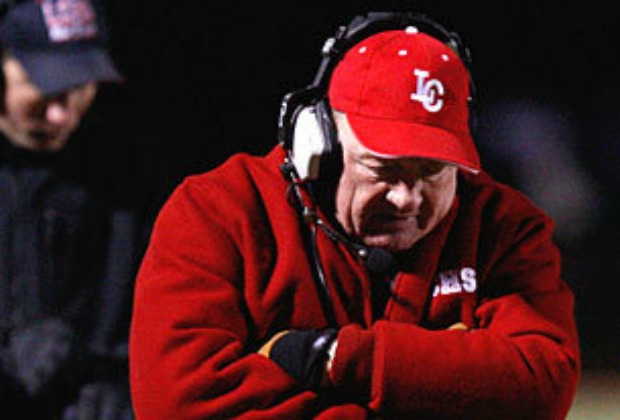 Photo by Mikki K. Harris/AJC
Larry Campbell, the winningest coach in Georgia High School football history announced his retirement on Friday after a 42-year head coaching career. Campbell took over the Red Devils' program in 1972 and spent his entire career at the Lincolnton, Ga. high school. Campbell's only losing season came in his inaugural 1972 season (3-7) and he led the school to 10-win seasons 32 out of 42 years. Campbell retires with an .847 winning percentage and an all-time record of 477-85-3.
According to the Augusta Chronicle, Campbell set up a press conference Friday morning to announce a "significant change" in the system's athletic program for 10 am. During the conference, perhaps the best small-town high school coach in state history officially retired. Campbell led the Red Devils to 11 state titles during his landmark career.