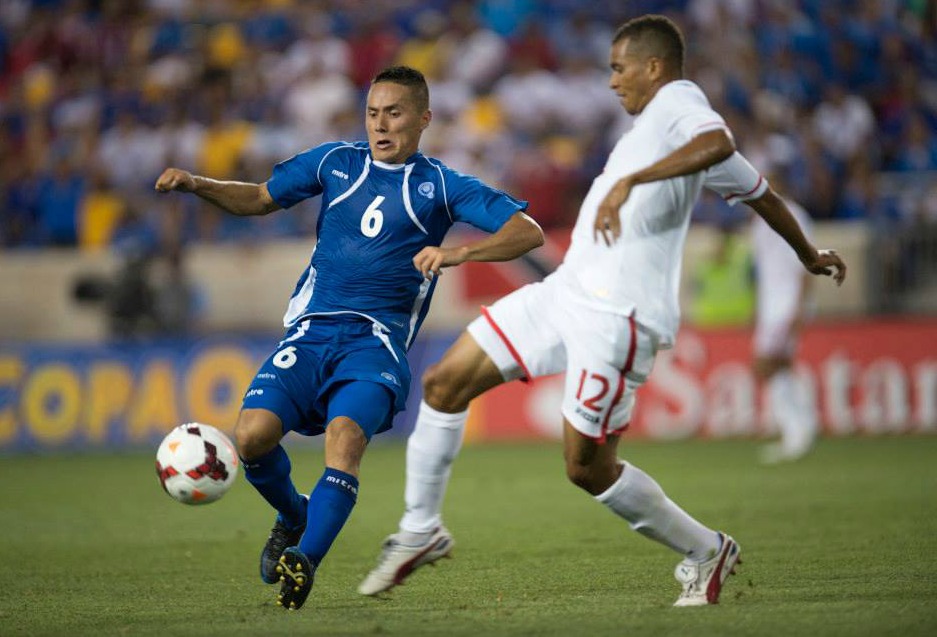 Photo by MexSport
Coming off a Spring Season Championship, Silverbacks midfielder Richie Menjivar is looking to try to continue his dream summer. The El Salvadorian National Team player is heading into a quarterfinals matchup with the favored United States in this year's installment of the CONCACAF Gold Cup. The regional competition is played every two years and is usually dominated by the U.S. and Mexico. El Salvador has never advanced to the semifinals, a win over the U.S. could make that possible.
A native of Panorama City, Calif., Menjivar played his college soccer at Cal State-Bakersfield, but considers himself a natural for the national team.
"I'm 100 percent Salvadoran. That's my country and who I play for." He continued, "Just because I was born and raised here doesn't mean I'm going to show any mercy against the U.S.. "
This tournament is the first for Menjivar as a member of the national team, a team he has always dreamed of being a part of.
"I love playing in these tournaments, and it's been something that I've been looking forward to."
Playing for a championship team in the NASL is one thing, the Silverbacks were in first or second place all season long this Spring Season but playing for a title for his parent's homeland is another. El Salvador is not considered a power in the CONCACAF region, but has been on the upswing of late especially during this years Gold Cup.
The 5-foot-8, 160-pound former Turin FC ( El Salvador league) player learned a lot about winning and handling success this year with the Silverbacks and has taken that experience into the Gold Cup. The National Team schedule is a bit different from the Silverbacks NASL match dates, but Menjivar is making the necessary adjustments.
"[We] fly out of Houston today (July 18) , and then we'll train when we get to Baltimore, From there we'll just focus on getting our bodies recovered and preparing ourselves for the U.S. on Sunday."
The two teams play at M&T Bank Stadium, home of the reigning Super Bowl champion Baltimore Ravens, at 4 p.m on Sunday July 21.