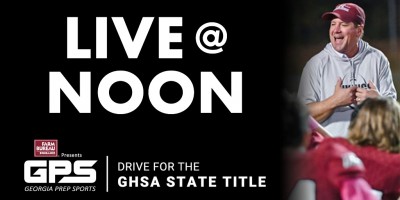 The 174th episode of the Georgia Farm Bureau "Georgia Prep Sports: Drive for the GHSA State Title" video podcast will feature Northgate head coach Mike McDonald at 12 p.m. ET this Monday, Nov. 14. The Class 5A Vikings advanced to the second round of the playoffs for the first time since 2016 on Saturday with a 38-14 home win over Arabia Mountain and will faceoff with top-seeded Dutchtown this Friday.
Also, host Craig Sager II will welcome on Harlem head coach Mark Boiter at 12:20 p.m. to talk about the Bulldogs' historic season. Harlem (10-1) clinched its first region title since 1974 out of Region 4-3A and notched a school-record for wins in a season on Saturday with a 28-0 victory over Long County. Harlem will host No. 8 ranked Carver-Columbus on Friday with a chance to continue its historic campaign.
Sager will close out the show with Score Atlanta's Najeh Wilkins to summarize all of the first round results with game-specific breakdowns and analysis before closing out the show with a look ahead to the Sweet 16 matchups. You won't want to miss it.
The Drive to the GHSA State Championship podcast is produced by PlayOn Sports, which runs the National Federation High School Network, and airs Mondays, Wednesdays and Fridays starting at noon.