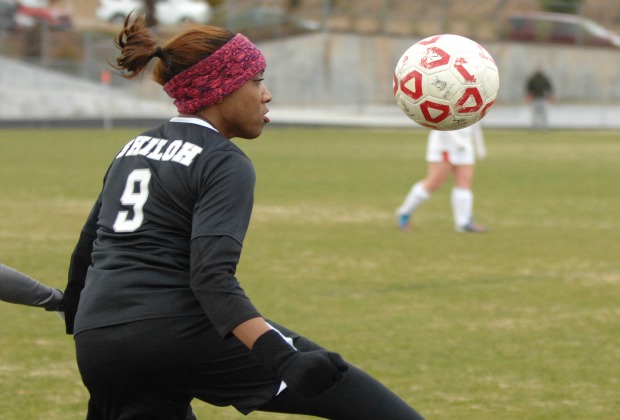 Sonny Kennedy
The top of the 6A rankings experienced great upheaval as several teams were bitten by the upset bug. Last week's No. 1 Collins Hill fell to North Gwinnett and Grayson lost to new No. 7 Brookwood. Mill Creek takes over the top spot after posting two victories last week. Parkview is the new No. 2 team after the Panthers handed St. Vincent's Academy its first loss of the year. South Forsyth moves up to No. 3 after defeating Johns Creek, which dropped the Gladiators from the poll. Harrison moves up to No. 5 after not allowing a goal since March 12 when new No. 10 Hillgrove posted one in a 2-1 loss. Tift County checks into the poll at No. 9.
The only real change in AAAAA is Glynn Academy moving up to No. 7 as Gainesville dropped down to No. 10. North Paulding is up one spot to No. 9.
In Class AAAA, Veterans jumps into the rankings at No. 9 while Columbus moved up to No. 5 after knocking off Carrollton on the road.
Buford moves up to No. 2 in Class AAA based on a scoreless streak that dates back to March 12. The Wolves have shut out No. 7 White County and previously ranked North Hall during the streak. Chapel Hill moved up to No. 8 after wins over Class AAAA No. 7 Alexander and previously ranked Callaway. Callaway fell from the polls after losing two games last week by a combined score of 20-0. No. 9 North Oconee and No. 10 Cartersville are new to the poll.
Putnam County enters the Class AA rankings at No. 9 after previous No. 9 Westside-Augusta lost to unranked East Laurens. Putnam County has not lost since February.
Finally, Fellowship Christian returns to the Class A poll after a victory over previous No. 2 Holy Innocents'. Fellowship Christian takes the spot of Eagle's Landing Christian Academy.
Class AAAAAA
1. Mill Creek
2. Parkview
3. South Forsyth
4. Lassiter
5. Harrison
6. Collins Hill
7. Brookwood
8. Grayson
9. Tift County
10. Hillgrove
Class AAAAA
1. Northview
2. Heritage-Conyers
3. Whitewater
4. Starr's Mill
5. Lakeside-DeKalb
6. McIntosh
7. Glynn Academy
8. Houston County
9. North Paulding
10. Gainesville
Class AAAA
1. Marist
2. Heritage-Catoosa
3. Locust Grove
4. Cairo
5. Columbus
6. Chestatee
7. Alexander
8. Spalding
9. Veterans
10. Grady
Class AAA
1. Blessed Trinity
2. Buford
3. St. Pius X
4. Dawson County
5. Woodward Academy
6. Jackson County
7. White County
8. Chapel Hill
9. North Oconee
10. Cartersville
Class AA
1. Greater Atlanta Christian
2. Calhoun
3. Westminster
4. Oglethorpe County
5. St. Vincent's Academy
6. Vidalia
7. Bremen
8. Temple
9. Putnam County
10. Dublin
Class A
1. First Presbyterian Day
2. Hebron Christian
3. Mount Paran
4. Savannah County Day
5. Strong Rock Christian
6. Holy Innocents'
7. Providence Christian
8. Calvary Day
9. Paideia
10. Fellowship Christian