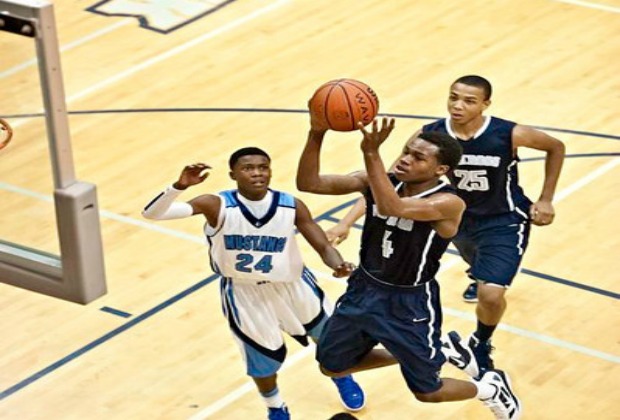 Ty Freeman
Since 2002, the Norcross boys basketball program has won four state championships and churned out more wins than any other team in Georgia. The program has produced 34 players that have gone on to play college basketball and Tuesday guaranteed that at least one more would be added to that distinguished list. Brandon Goodwin, a 6-foot senior guard, committed to the University of Southern Mississippi after averaging 15 points per game and leading last year's Blue Devils squad in assists. He was named to various all-county and all-state teams during his junior year.
"Brandon is one of the most competitive players ever to play at Norcross and one that had an integral role in our success last season," said head coach Jesse McMillan in a release. "His relentless play on both ends of the floor allows him to be very successful and I think he has the opportunity to be an immediate contributor at Southern Miss and in Conference USA."
Goodwin picked the Golden Eagles program over offers from Appalachian State, Gardner-Webb and Western Kentucky.
"I chose Southern Mississippi because I felt at home as soon as I stepped on campus," said Goodwin. "I love the players and the coaching staff. After a lot of thought, I came to the conclusion that this was the right decision for me and I really look forward to being a Golden Eagle."
Norcross will scrimmage Hillgrove on Saturday, Nov. 10, before opening the 2012-13 season six days later in Jacksonville, Fla., against Raines (Fla.) in the City of Rivers Shootout. Norcross' first in-state game comes Nov. 27 at Mill Creek.