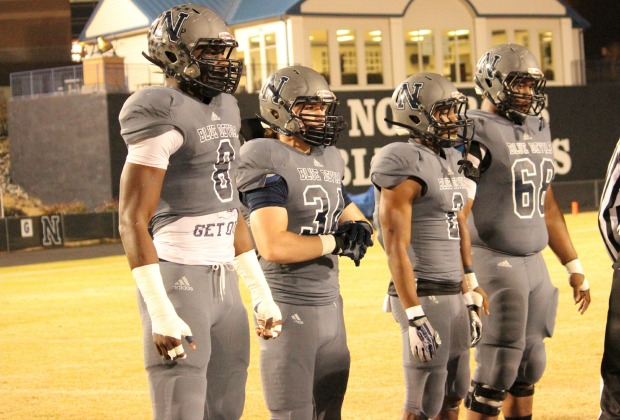 Kandi Photo
After winning two state championships at Norcross and being recruited by some of the top programs in the country, Lorenzo Carter will decide Wednesday where the next step in his life will take him. Carter has been ranked by most recruiting services as one of the top players in not only the state of Georgia, but also the country.
Carter originally favored Florida and many thought Alabama had a good chance of signing the 6-foot-5 240-pound defensive end, as the Tide had signed Adrian Hubbard and Alvin Kamara in recent years from the Gwinnett school. Florida State and LSU have lurked in the background of Carter's recruitment as well.
However, Carter visited Georgia over the weekend and the thought by many is that he is leaning to signing with the Bulldogs. His mother expressed concern in an interview with Michael Carvell of the AJC that Georgia did not yet have an outside linebackers coach (where Carter will line up in Athens), but otherwise seemed to bond with Mark Richt and new Bulldogs defensive coordinator Jeremy Pruitt. Many close to the situation believe Carter will sign with the Bulldogs.
Carter had 125 tackles and six sacks his senior year with the Blue Devils and runs an impressive 4.6 in the 40-yard dash. He received offers from pretty much all of the top programs in the nation, from Stanford to Ohio State and Notre Dame to Texas, as well as the aforementioned programs. Carter will announce his decision at 3:30 Wednesday on ESPNU.