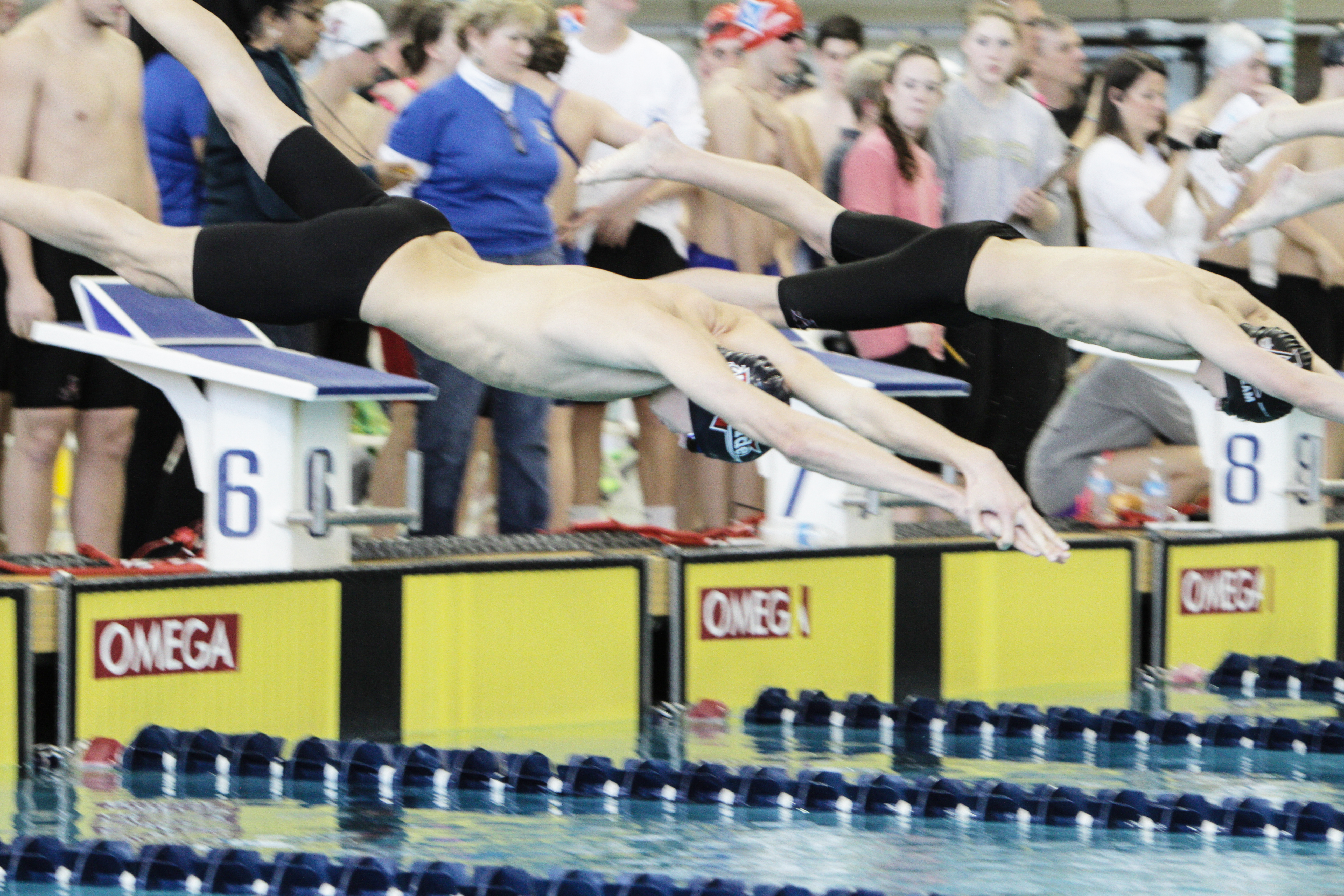 Photo By River Oak Photography
For the third consecutive year, Wesleyan standout junior Abby Gardner clinched the Class A-AAAAA girls one-meter diving competition with 527.80 points Thursday night at the Georgia Tech Aquatic Center, an improvement of 53.4 points from last year's finals. There has been no answer for Gardner in the one-meter dive as she remains undefeated at the championships in her three years with the Wolves.
Marist Sophomore Ellie Crump finished in second place with 514.45 points followed by Wesleyan junior Kate McCahan (477.95) and Sequoyah sophomore Rachel Renner (468.20).
After a third-place finish in last year's diving contest, Colquitt County sophomore Kellian Howell took home gold in the Class AAAAAA girls one-meter dive with 435.05 points. Runner-up Walton senior Peri Charapich placed second for the second year in a row with 418.75 points followed by senior Jordyn Sak from Lakeside-DeKalb (407.90) and Walton freshman Samantha Carmon (402.55).
In the boys' Class A-AAAAA diving competition Thursday, St. Pius junior Grant Summers won the state title in the one-meter dive with 552.75 points, 37.6 points higher than runner-up Pace Academy senior Owen Moncino, who is headed to Texas Christian next year (515.15). Moncino's brother, Harrison, currently diving for Miami of Ohio, took home the blue ribbon in last year's the diving contest. Third place went to Westminster sophomore Charlie Greene (502.10). Senior Kell standout Anthony Musciano came in fourth place with 498.90 points.
Norcross senior, Griffin Ramsey looked to seek revenge on last year's one-meter diving champion, but Colquitt County took home another gold medal when sophomore Parker Hardigree edged Ramsey for  back-to-back first place finishes in Georgia's highest  boys classification. The repeat victory for Hardigree, who ended his night with 511.30 points, was followed by runner-up Ramsey with 467.35 points, Collins Hill freshman Peter Smithson (464) and Campbell sophomore Hunter Seibert (405.10).