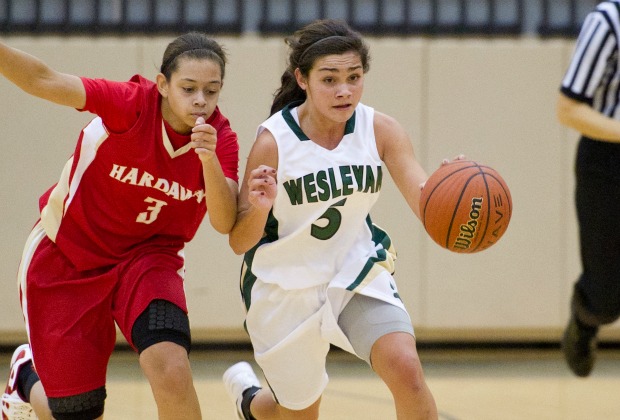 Brain L. Morgan
Norcross' sound 46-29 beating of former No. 1 North Gwinnett paved the way for a new top-ranked team in Class 6A. Last week, we mentioned the possibility of Parkview moving to No. 1 due to a manageable remaining schedule, and the undefeated Panthers have risen to the top spot just one week later. Norcross has risen to No. 2.
Also in 6A Alpharetta whipped North Forsyth 58-40 and jumped to No. 3 as a result, while North Forsyth tumbled out of the top five.
North Cobb debuted in the Class 6A rankings after a five-game winning streak.
In 5A, Forest Park fell out after losing to Southwest DeKalb and was replaced by Cedar Shoals, which is 19-2.
Class 4A saw West Laurens and Cheststee fall out and Fayette County and Jonesboro appear.
Major changes happened in Class 3A as Buford lost to Wesleyan again and fell from the top spot. Washington County, a healthy 19-1 on the season, claimed the No. 1 spot and St. Pius X, after a convincing win over Decatur, rose to No. 2.
In Class AA, GAC dropped to No. 10 after losing four of five games.
Class AAAAAA
1. Parkview
2. Norcross
3. Alpharetta
4. Cherokee
5. North Gwinnett
6. North Forsyth
7. Alcovy
8. Tift County
9. North Cobb
10. Langston Hughes
Class AAAAA
1. Tucker
2. Stephenson
3. Miller Grove
4. Creekview
5. Kell
6. Flowery Branch
7. McIntosh
8. Southwest DeKalb
9. Osborne
10. Cedar Shoals
Class AAAA
1. Columbia
2. Cross Creek
3. Redan
4. South Effingham
5. Woodland-Henry
6. Statesboro
7. LaGrange
8. Mary Persons
9. Fayette County
10. Jonesboro
Class AAA
1. Washington County
2. St. Pius X
3. Buford
4. Sonoraville
5. Central-Carroll
6. Beach
7. North Oconee
8. Chapel Hill
9. Decatur
10. Southwest Macon
Class AA
1. Wesleyan
2. Laney
3. Kendrick
4. Thomasville
5. Calhoun
6. Dublin
7. Westside-Augusta
8. McIntosh County Academy
9. Northeast Macon
10. GAC
Class A- Private
1. Southwest Atlanta Chr.
2. Holy Innocents'
3. Darlington
4. Calvary Day
5. Paideia
6. St. Francis
7. Strong Rock Chr.
8. Mt. Paran
9. George Walton Aca.
10. Atlanta International
Class A-Public
1. Randolph Clay
2. Turner County
3. Treutlen
4. Gordon Lee
5. Irwin County
6. Wilkinson County
7. Claxton
8. Towns County
9. Mitchell County
10. Clinch County