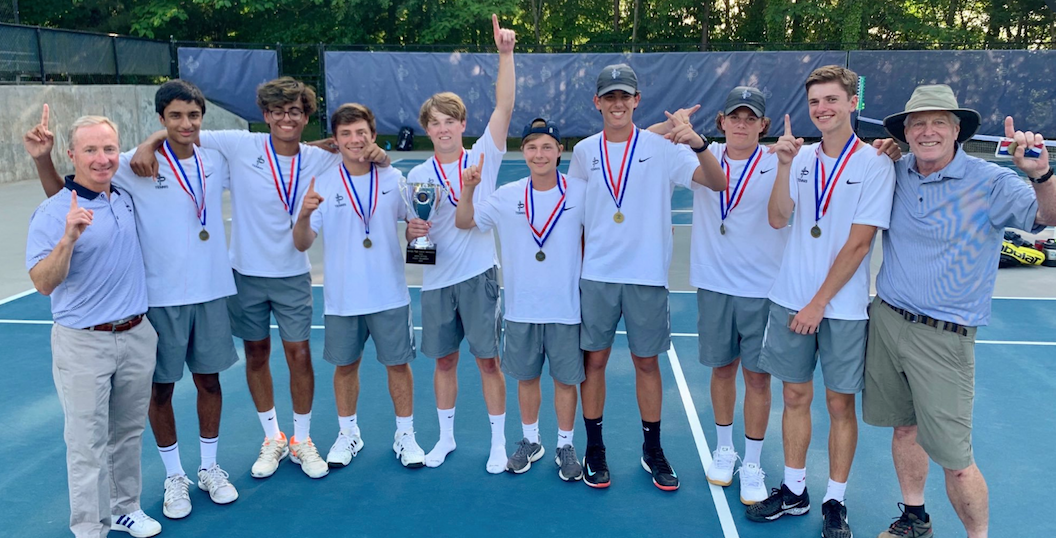 GHSA Pace Acadey
Four girls state champions were crowned Saturday at the Rome Tennis Center before rain postponed the remaining in-progress girls matches and cancelled all the boys matches. Cambridge (Class AAAAAA), Chamblee (Class AAAAA), Bleckley County (Class AA) and Telfair County (Class A-Public) were the four champions. In Class AAAAAAA, Lambert led the Milton girls 2-1 before the matches were called and finished off the Eagles 3-2 on Monday to clinch the program's first-ever crown.
Also on Monday, the North Oconee boys swept Woodward Academy 3-0 to take the Class AAAA boys state title. In Class AAA, Pace Academy claimed a 3-2 win over Lovett in the boys state finals, Rockmart swept the boy in Class AA and the Brookstone girls avenged last year's loss to Walker by taking the Class A-Private state title 3-2.
The seven total remaining matches will take place on Tuesday. North Cobb and Brookwood meet for the Class AAAAAAA boys championships, Johns Creek hosts Northview in Class AAAAAA, Grady hosts Chamblee in Class AAAAA, Paideia hosts Stratford Academy in Class A-Private and Seminole County travels to Telfair County. There are two remaining girls championships that will pick up where they left off. North Oconee visits Marist in Class AAAA and Lovett goes to Pace Academy for the girls Class AAA finals.