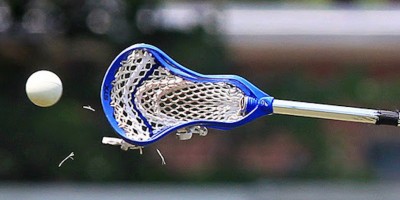 In Class 6A-7A, No. 1 ranked Lambert maintains its position at the top despite two recent one-goal losses to Pope and Lovett. The Longhorns are 15-2 overall and No. 2 Pope is 16-2 with a seven-game win-streak. Walton previously defeated Pope 13-7 on March 26 and is 15-3 and comes in at No. 3. North Paulding moved up from No. 5 to No. 4 and is 17-1 with its only loss coming 10-9 to Pope and Harrison rounds out the top 5. Roswell slid from No. 4 to No. 6 and South Forsyth replaced Milton at No. 10.
Undefeated Lovett (17-0) leads the Class A-5A poll and Fellowship jumped Blessed Trinity for the No. 5 slot after scoring a 10-8 win over the Titans. Pace Academy also replaced Whitewater at No. 10.
Similarly to Lambert, the Milton girls remain No. 1 in Class 6A-7A, despite a recent 7-6 overtime loss to No. 2 Hillgrove. Walton comes in at No. 3 and leads No. 4 Creekview in the poll due to its 16-15 win over the Grizzlies on April 13. Pope replaced Alpharetta in the poll and settles in at No. 8.
In Class A-5A, Starr's Mill returned to the poll at No. 8 and sent Greater Atlanta Christian out of the top 10. Pace Academy moved up a spot to No. 9 and Holy Innocents' fell to No. 10 as a result of Starr's Mill's entry into the top 10.
BOYS 
Class 6A-7A
1. Lambert
2. Pope
3. Walton
4. North Paulding
5. Harrison
6. Roswell
7. Buford
8. Johns Creek
9. Creekview
10. South Forsyth
Class A-5A
1. Lovett
2. Wesleyan
3. Westminster
4. King's Ridge
5. Fellowship Christian
6. Blessed Trinity
7. Starr's Mill
8. Woodward Academy
9. North Oconee
10. Pace Academy
GIRLS
Class 6A-7A
1. Milton
2. Hillgrove
3. Walton
4. Creekview
5. Lassiter
6. Johns Creek
7. Roswell
8. Pope
9. North Paulding
10. Chattahoochee
Class A-5A
1. Blessed Trinity
2. Westminster
3. Northview
4. Wesleyan
5. Lakside-Evans
6. McIntosh
7. St. Pius
8. Starr's Mill
9. Pace Academy
10. Holy Innocents'