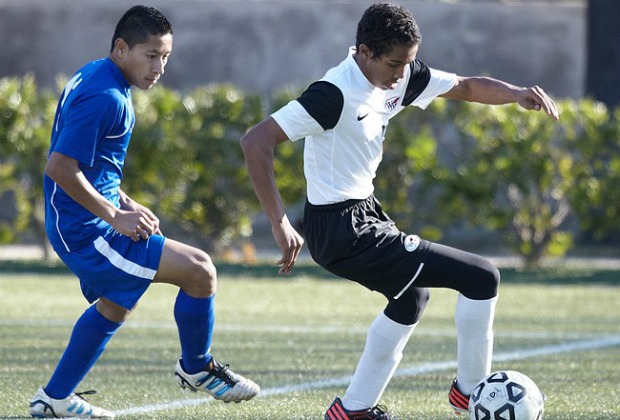 Nill Toulme
In the final poll before the state playoffs, there is a new top-ranked team in Class A. Paideia whipped former No. 1 Atlanta International School 6-1 and took over the top spot as a result. Pace Academy returned to the rankings after winning five of seven games. The two losses were to Paideia and AIS.
In Class AAAAA, Hardaway debuted after finishing the regular season 14-2 and convincingly beating a quality opponent in Pacelli. Pope also made the rankings after winning six straight.
Marist won Region 6-AAAA and found itself ranked No. 10 despite a 7-9-2 record. However, the record is deceiving as the War Eagles played one of the toughest schedules in AAAA this season.
In Class AA, Westminster gave GAC its first loss of the season, but the Spartans remained No. 1 due to a sparkling 13-1-2 record. Westminster, meanwhile, improved to No. 2.
Class AAAAAA
1. Lassiter
2. Centennial
3. East Coweta
4. Lambert
5. Harrison
6. South Forsyth
7. Brookwood
8. Berkmar
9. Collins Hill
10. Central Gwinnett
Class AAAAA
1. McIntosh
2. Glynn Academy
3. Houston County
4. Allatoona
5. Clarke Central
6. Gainesville
7. Heritage-Conyers
8. Starr's Mill
9. Hardaway
10. Pope
Class AAAA
1. Dalton
2. Carrollton
3. Johnson-Gainesville
4. Chestatee
5. Northwest Whitfield
6. Spalding
7. Alexander
8. Grady
9. Southeast Whitfield
10. Marist
Class AAA
1. St. Pius X
2. West Hall
3. Cartersville
4. Blessed Trinity
5. Woodward Academy
6. North Murray
7. Jackson
8. East Hall
9. Dawson County
10. North Hall
Class AA
1. GAC
2. Westminster
3. Westside-Augusta
4. Benedictine
5. Murray County
6. Thomasville
7. Lovett
8. Calhoun
9. Coosa
10. Wesleyan
Class A
1. Paideia
2. Atlanta International
3. Hebron Christian
4. Pacelli
5. Holy Innocents'
6. First Presbyterian
7. Savannah Christian
8. Fellowship Christian
9. Pinecrest Academy
10. Pace Academy