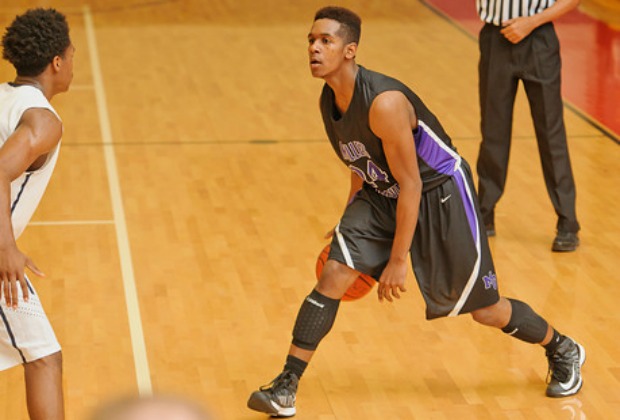 Photo by Ty Freeman
In Class AAAAAA, The Tift County boys and the Lowndes girls clinched No. 1 seeds out of Region 1 on Friday. The Brunswick boys grabbed a two seed and the Coffee boys took a No. 3 seed with a 57-47 win over Valdosta. The lady Vikings earned their No. 1 seed by knocking off Brunswick in the region championship 71-66. Region 1 awaits Region 3 in the opening round of the state playoffs. Tri-Cities vs. Douglas County and Westlake vs. Newnan sets up the boys semifinals matchups in Region 3 on Monday. On the Girls side, Westlake and Newnan also play and Douglas County tips off a 4 p.m. with Hughes. Region 5 is in its semifinals on Monday and Tuesday will determine the region championship. Walton vs. Milton and Wheeler vs. Etowah sets up an intriguing boys semis in Region 5.
Region 2 and Region 6 has semifinal slates on Monday, but the remaining regions (Region 4, Region 7, Region 8) are all still in the quarterfinals and playoff berths are yet to be determined, besides the Pebblebrook boys and McEachern girls, which have byes into the semis.
In Class AAAAA, Region 1 will determine its seedings for the state playoffs on Monday. Northside-Columbus will take on Bainbridge in the boys championship and Northside-Columbus will take on Lee County in the girls region title game. In Region 3, Jenkins topped the Effingham County boys 72-68 on Friday to earn the top seed in the playoffs and the Effingham County girls pulled out a 43-41 win over Ware County to earn a No. 1 seed. Region 2 and Region 7 will play their semifinals on Monday and Regions 5-6 and Region 8 will play their quarterfinal matchups on Monday with the semifinals scheduled for Tuesday and the championships on Wednesday.
In Class AAAA, the Westover (Region 1) and Rutland (Region 2) boys clinched region titles this weekend as did Monroe (Region 1)  and the Mary Persons (Region 2) girls. Region 3 will play the girls quarterfinals today and both semifinals will take place Tuesday. Region 4, Region 6 and Region 7 are still in the quarterfinals and Region 5 and 8 will play their semifinals on Monday.
The Johnson-Savannah boys and the Beach girls won the Region 1-AAA championship this weekend and playoff berths were clinched in every Class AAA region.
In Class AA, the Pelham boys and girls swept the Region 1 title on Friday and Vidalia swept boys and girls titles in Region 2. In Region 6, Greater Atlanta Christian will face Westminster in the boys championship on Monday and the Lady Spartans will face Lovett in the girls Region 6 championship. Region 8 is also in its championship round on Monday and Jefferson faces Greene County in the boys title game and Rabun County in the girls game. Regions 3-5 and Region 7 are still in the semifinals and will play their championships on Tuesday.
In Class A, Randolph-Clay and Turner County swept boys and girls region titles this weekend. Region 6 will play its championship on Monday and it will be the St. Francis boys taking on North Cobb Christian at 5:30 p.m. On the girls side, St. Francis faces Southwest Atlanta Christian in the Region 6 championship. Regions 3-5 and Regions 7-8 are in their semifinal rounds on Monday and it is worth noting that in Region 5, W.D. Mohammed upset and eliminated Mt. Vernon Presbyterian with a 58-56 victory on Saturday and advanced to the semifinals to face Landmark Christian on Monday.
FOR REGION BY REGION SCORES AND SCHEDULES GO HERE