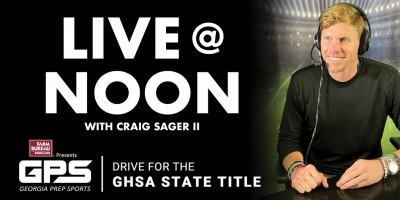 The 241st episode of the Georgia Farm Bureau "Georgia Prep Sports: Drive for the GHSA State Title " video podcast will feature the Director of Athletics at the Cottage School, Richie Briggs, to talk about the Cougars' program and how they have established an athletic culture at the Roswell-based campus.
After catching up with the Cougars and looking forward to the months ahead, host Craig Sager II will bring on Score Atlanta contributor and Cottage School alum Jordan Dubrof to talk about Georgia sports with all his behind the scenes and on the scene coverage.
Friday's episode will conclude with Madison County head football coach Chris Smith to talk about the Red Raiders as they get set to follow up their strong 2022 campaign in Region 8-4A—which is one of the largest regions in the state—regardless of classification.
The Drive for the GHSA State Title podcast is produced by PlayOn Sports, which runs the National Federation High School Network, and airs Mondays, Wednesdays and Fridays starting at noon.