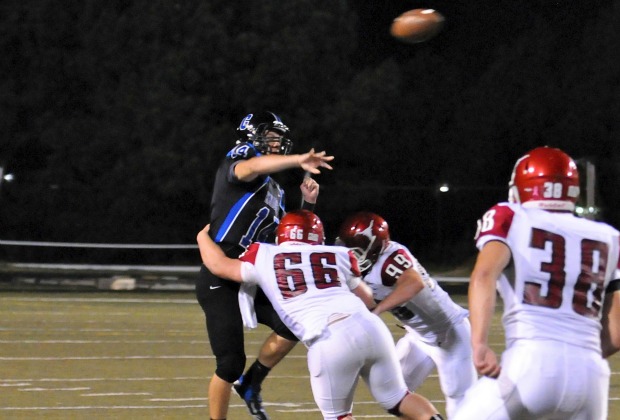 Elisa Herring
A senior at Centennial High School, Chase Rosenberg is in his first year as the team's starting quarterback under a new head coach and new spread offense. He continues his pursuit of playing football for a strong academic institution and is still awaiting his first offer.
When you start off the season 0-5, you wonder if any college coach is going to take interest in you. But with a lot of help from my coach, two big wins including one that has been called perhaps the biggest upset in the state so far this season and a highlight film that I feel very good about, it is getting to be a busy recruiting season for me.
My strategy all along has been to play football at a top academic school and next week, one of the Georgetown coach is flying down to watch my practice.
While the trip to the Ivy League schools during the summer and attending their camps has helped, I have realized I have to be extremely proactive throughout the process.
The schools that I have been in constant contact in addition to Georgetown have been Princeton, Penn, Yale, Dartmouth, Brown, Fordham, Davidson, Johns Hopkins and Amherst. My coach, Jeff Carlberg, has really stepped up for me and talked to almost all the schools and received some interesting responses. Fordham has already received a commitment from a quarterback so while they are still interested, it is unlikely I will be in the Bronx next year. Yale told my coach they like me a lot but a lot of it would depend on my application, grades and test scores. Princeton told him they continue to follow me and are very interested.