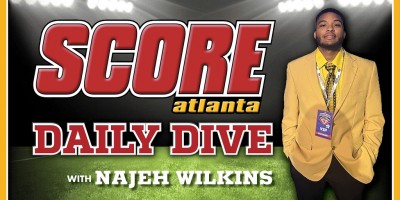 Pebblebrook and host McEachern will face off as the first football scrimmages in Georgia kickoff on Friday August 4th. This Cobb County showdown is a notable matchup to watch as two new head coaches prepare for the debut seasons with their new schools. Pebblebrook head coach Michael Woolridge comes over from South Atlanta, a program where he achieved historic success. Coach Woolridge has had back-to-back 11-win seasons for the first time in his career and led South Atlanta to the first undefeated regular season in school history last year. McEachern head coach Kareem Reid comes from Griffin. Coach Reid has never had a losing season in his career and talked about elevating the Indians' program in Powder Springs.
"For us in year one we are coming in and establishing a culture. We are trying to build a foundation for the future," said Reid. "I think we have enough right now to win right away and really make some noise in Georgia, so I am excited to see what we do come August."
Coach Woolridge has already set the tone for his new team and has everyone buying in. Georgia commit Dwight Phillips talked about the difference in the team this season.
"Coach Woolridge is a great coach. I feel like he is a better coach than we had last year. He has us more locked in," said Phillips. We are in way better condition and we run every day. If we all buy in we should go far."
WHAT TO WATCH FOR
A matchup to watch for in the scrimmage will be Pebblebrook's skill players vs McEachern's potent secondary. Pebblebrook's speed will be on display Friday night. The Falcons have numerous athletes that run track and can make plays in space on the offense this season. Georgia commit Dwight Phillips talked about his fellow teammates and what to expect from them and himself this season.
"It's like five dudes on our team that run 10.99. I mean we have great speed," said Phillips. Personally I want 2,000 yards and 20 touchdowns this season and I want to go to state."
McEachern has one of the better secondaries coming into 2023 led by Cincinnati commit and defensive back Daniel James. James last season had 46 tackles, 15 pass breakups, a forced fumble, two punt blocks, and an interception. Coach Reid raved about their ability to cover and considered them to be one of the most talented groups on his team.
"Our secondary is pretty good on defense. On the back end when you can cover people up, you can do a lot of different things defensively," said Reid.
Pebblebrook finished 4-7 in 2022 and made the playoffs before losing to Colquitt County in the first round. McEachern finished 4-6 and missed the playoffs in 2022.