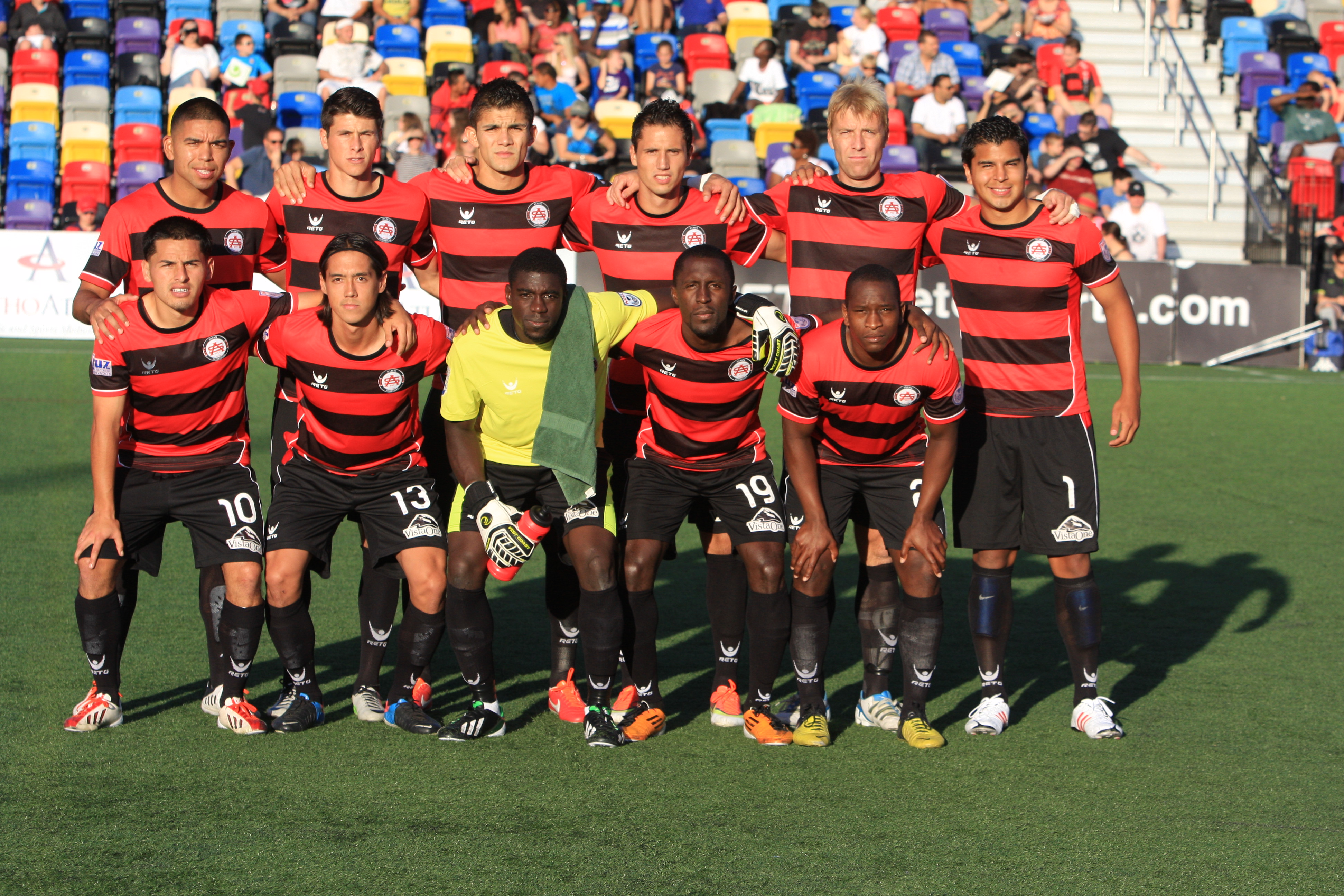 Atlanta Silverbacks
The NASL Season saw 272 goals this season by eight teams over the course of 98 games. The 2013 season champion was crowned in 90 minutes and the match was decided by one goal. Atlanta fell to New York for the second week in a row, with the same result of 1-0. Atlanta was 1-4 coming into this match, while New York was riding a hot 4-1 win streak. The NASL Soccer Bowl, the third oldest prize in U.S. Soccer, was decided by one goal.
Atlanta started the match aggressively, knowing that they would have to score early in order to keep up with New York's explosive offensive. They had multiple chances including a promising corner in the 10th minute, but all of Atlanta's chances were for naught. Atlanta's defenders Mike Randolph and Beto Navarro made the plays they needed to on defense while goalkeeper Joe Nasco had a career night in the net. Nasco was making plays that were seemingly impossible, and after seven first half saves it felt like Atlanta was just trying to keep the dam from breaking.
Although Atlanta spent most of the first half on offense, New York came out firing in the second half. Barfor Carr received a yellow card, as did Hunter Freeman in this physical game, and that was really the turning point in the match. In the 51st minute, Marcos Senna fired a shot into the back of the net to give New York the lead. The rest of the match New York kept their foot on the gas with multiple chances all the way up to a cross in the 81st minute.
New York left the door open in the first half, and the 7,211 fans in attendance watched as the Silverbacks were unable to take advantage. Whether it was missed shots, bad passes, or just being out of position, Atlanta could not get a serious try at a goal. The Cosmos essentially ran out the clock into stoppage time with substitutions and injuries.
The Silverbacks season ends in disappointment after a promising first half. They managed to win the Spring season automatically naming them the host for the Soccer Bowl. New York joined the NASL after the spring season, and went on to win by a whopping eight points over second place. Looking at stats, this game was a foregone conclusion. The Cosmos dominated the entire fall, and this match was no different.