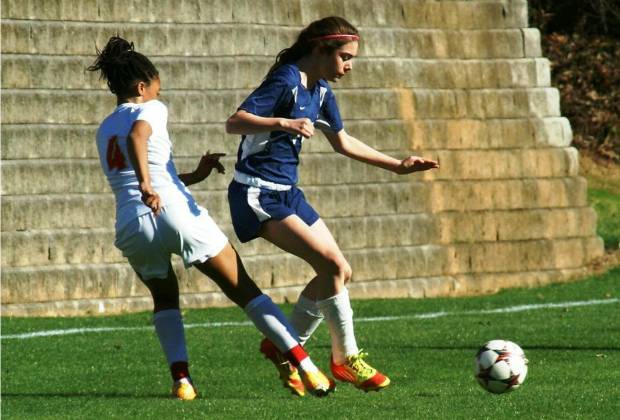 Class AAA's No. 1 and No. 2 teams squared off last Tuesday at St. Pius X and, true to the rankings, the Golden Lions took care of Blessed Trinity 3-0. It was an impressive bounce-back victory for St. Pius X, which was coming off a 4-1 loss to new Class AA No. 1 Greater Atlanta Christian.
The Spartans climbed to the top of the Class AA rankings mostly thanks to Lovett's 2-1 shootout loss at Westminster last Wednesday. Greater Atlanta Christian had already done some strong work of its own with a 6-2 rout of Wesleyan on Tuesday. Westminster moved into the second spot, dropping Lovett to third. Wesleyan took a tumble from fourth to ninth as a result of setbacks against both Greater Atlanta Christian and Buford.
Milton broke into Class AAAAAA's top 10 at No. 9 after its past week featured a tie against Westminster and a 4-0 shutout of Holy Innocents'. The Eagles displaced Collins Hill, which lost at Norcross 3-1 last Friday.
Class AAAAAA
1. Harrison
2. Grayson
3. Parkview
4. Peachtree Ridge
5. Brookwood
6. Lassiter
7. Walton
8. South Forsyth
9. Milton
10. Duluth
Class AAAAA
1. McIntosh
2. Northgate
3. Starr's Mill
4. Pope
5. Heritage-Conyers
6. Loganville
7. Northview
8. Allatoona
9. Gainesville
10. North Paulding
Class AAAA
1. Marist
2. Veterans
3. Columbus
4. Grady
5. Alexander
6. Spalding
7. Heritage-Catoosa
8. River Ridge
9. Cairo
10. Chamblee
Class AAA
1. St. Pius X
2. Blessed Trinity
3. Buford
4. Dawson County
5. Woodward Academy
6. Pike County
7. Oconee County
8. Cartersville
9. North Oconee
10. Decatur
Class AA
1. Greater Atlanta Christian
2. Westminster
3. Lovett
4. Calhoun
5. Armuchee
6. Jefferson
7. Vidalia
8. St. Vincent's
9. Wesleyan
10. Bremen
Class A
1. First Presbyterian Day
2. Hebron Christian
3. Calvary Day
4. Providence Christian
5. Paideia
6. Fellowship Christian
7. Pace Academy
8. Holy Innocents'
9. Walker
10. Mt. Paran Christian