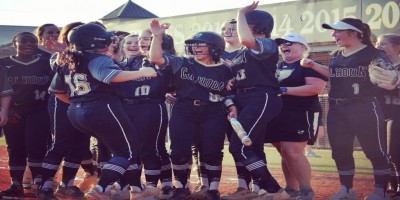 In a meeting of two quality Northeast Georgia programs, Class AAAA Northwest Whitfield held off a charging Sonoraville squad to win 4-3 on the road on Thursday evening. Sonoraville, ranked third in Class AAA, falls to 0-1 on the season.
The Bruins were down 1-0 after an RBI single from Taylor Long in the top of the first which scored Jacy Smith who was a courtesy runner off a Sandra Beth Pritchett single. Northwest Whitfield tied the game on an RBI single from Torrey Cummings and both offenses had trouble finding runs and the game remained tied 1-1 until the sixth inning. With runners on first and third and two outs in the sixth inning, Alyson Jarvi made Sonoraville pay with a two-RBI single to put the Bruins up 3-. An error in that inning allowed another run to make it 4-1 in favor of Northwest Whitfield. An RBI-triple from Grace Crocker made it a 4-2 game and Sandra Beth Pritchett's two-out RBI single got the Phoenix to within a run 4-3 but Northwest Whitfield cut the rally short to secure the victory.
See the rest of the Thursday scores below.
Softball
Academy For Classical Education 15, Warner Robins 0
Arabia Mountain 16, Cedar Grove 4
Armuchee 12, Christian Heritage 3
Banks County 9, North Hall 0
Blessed Trinity 13, Riverwood 1
Cartersville 5, Cedartown 4
Clarke Central 15, Cedar Shoals 0
Clinch County 16, Turner County 0
Colquitt County 6, Bainbridge 1
Creekview 10, Sprayberry 2
Dacula 6, Mountain View 5
Duluth 12, Galloway School 8
Dutchtown 12, Woodland-Stockbridge 1
Eagles Landing Christian 7, First Presbyterian 5
Fitzgerald 20, Valdosta 7
Forsyth Central 3, Buford 2
George Walton Academy 11, Towns County 1
Hart County 9, East Jackson 1
Hawkinsville 8, Treutlen 0
Heritage-Catoosa 5, Ringgold 1
LaFayette 8, Adairsville 5
Lithia Springs 10, Douglas County 3
Perry 10, Dodge County 2
Rabun County 8, Dawson County 1
River Ridge 5, Allatoona 0
Sequoyah 15, Osborne 0
South Cobb 16, New Manchester 1
Spalding 14, Hampton 4
St. Pius X 11, Woodward Academy 3
Strong Rock Christian 7, Prince Avenue 2
Tattnall Square 9, Newnan 5
Temple 8, Coosa 5
Thomson 7, Elbert County 6
Ware County 12, Glynn Academy 4
White County 4, Gainesville 2
Wilcox County 9, Telfair County 2
Volleyball
Chapel Hill 2, Douglas County 0
Christian Heritage 2, Fannin County 0
Gainesville 2, Alcovy 0
Gainesville 2, Lakeview Academy 0
Harris County 2, Villa Rica 1
Harrison 3, Mt. Paran Christian 1
Jackson 2, Griffin Christian 0
Jackson 2, Mt. de Sales 0
Mary Persons 2, Baldwin 1
Memorial Day 2, Johnson-Savannah 0
North Cobb 2, Fellowship Christian 1
North Forsyth 2, Lumpkin County 0
North Forsyth 2, West Hall 1
Paulding County 2, Douglas County 1
Ringgold 3, Dade County 0
Villa Rica 2, Pike County 0
Wesleyan 2, Parkview 1
West Forsyth 2, Cambridge 1
West Forsyth 2, Denmark 0
Westminster 2, Fellowship Christian 0
Wheeler 3, Johnson Ferry Chrst. 0