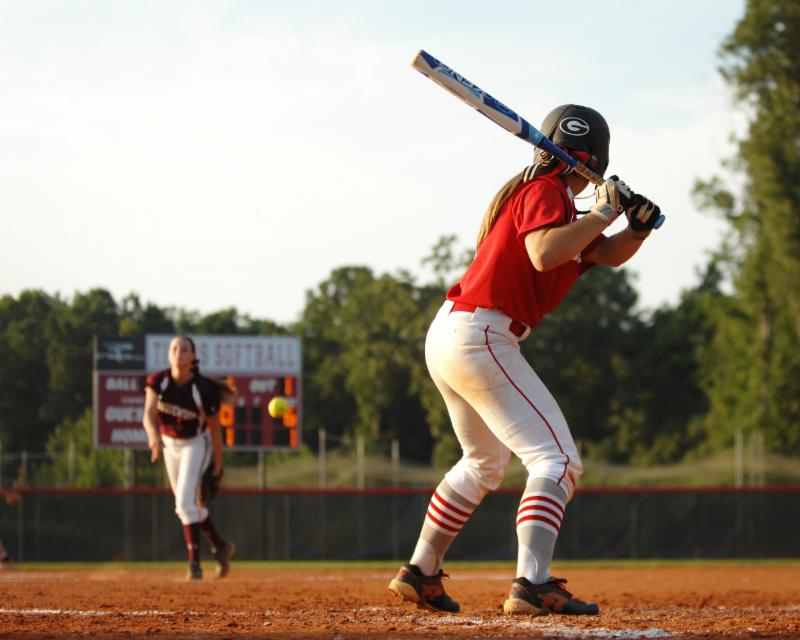 Photo by Sonny Kennedy
Lassiter improved to 13-0 last week and is the new No. 1 in Georgia's highest classification as a result of its efforts. The Trojans also benefited from a loss by Collins Hill, which got trounced by Archer 7-2 on Monday. Archer, meanwhile, vaulted to fifth.
In Class AAAAA, Ola remained in the top slot despite a loss to Jefferson. Greenbrier suffered a close 6-5 setback against Class AAAA No. 2 Heritage-Catoosa but beat Marist twice as it soared to No. 4 in the rankings. Evans is a new arrival in the Class AAAAA top 10 thanks to an eight-game winning streak that has the team at 11-2 overall. Loganville dropped out of the rankings.
Class AAAA saw Northwest Whitfield lose twice and plunge to No. 5. Heritage-Catoosa climbed to second and Wayne County scored a win over Madison County as the Yellow Jackets jumped to fourth.
In Class AAA, Dawson County and Decatur are new arrivals while Rockmart went 5-0 last week and is up to No. 4. Wesleyan improved to fourth in Class AA; Dodge County's three-game losing streak led to a fall to No. 10. Echols County won both of its games last week and its 10-1 record has it up to fifth in Class-A Public.
Class AAAAAA
1. Lassiter
2. Collins Hill
3. Brookwood
4. Harrison
5. Archer
6. Kennesaw Mountain
7. Hillgrove
8. North Gwinnett
9. Pope
10. North Cobb
Class AAAAA
1. Ola
2. Northgate
3. Effingham County
4. Greenbrier
5. Winder-Barrow
6. Creekview
7. Woodland-Henry
8. Houston County
9. South Effingham
10. Evans
Class AAAA
1. Buford
2. Heritage-Catoosa
3. Walnut Grove
4. Wayne County
5. Northwest Whitfield
6. Madison County
7. Perry
8. Whitewater
9. Carrollton
10. Marist
Class AAA
1. Central-Carrollton
2. Calhoun
3. Ringgold
4. Rockmart
5. Pierce County
6. Blessed Trinity
7. Dodge County
8. Oconee County
9. Dawson County
10. Decatur
Class AA
1. Gordon Lee
2. Harlem
3. Heard County
4. Wesleyan
5. Berrien
6. Bremen
7. Jeff Davis
8. Lovett
9. Seminole County
10. Dade County
Class A-Private
1. Prince Avenue Christian
2. ELCA
3. First Presbyterian Day
4. Mount Vernon Presbyterian
5. Brookstone
6. Strong Rock Christian
7. Savannah Christian
8. Mount Pisgah Christian
9. George Walton Academy
10. Athens Christian
Class A-Public
1. Georgia Military
2. Hawkinsville
3. Schley County
4. Commerce
5. Echols County
6. Charlton County
7. Treutlen
8. Mt. Zion-Carroll
9. Telfair County
10. Miller County