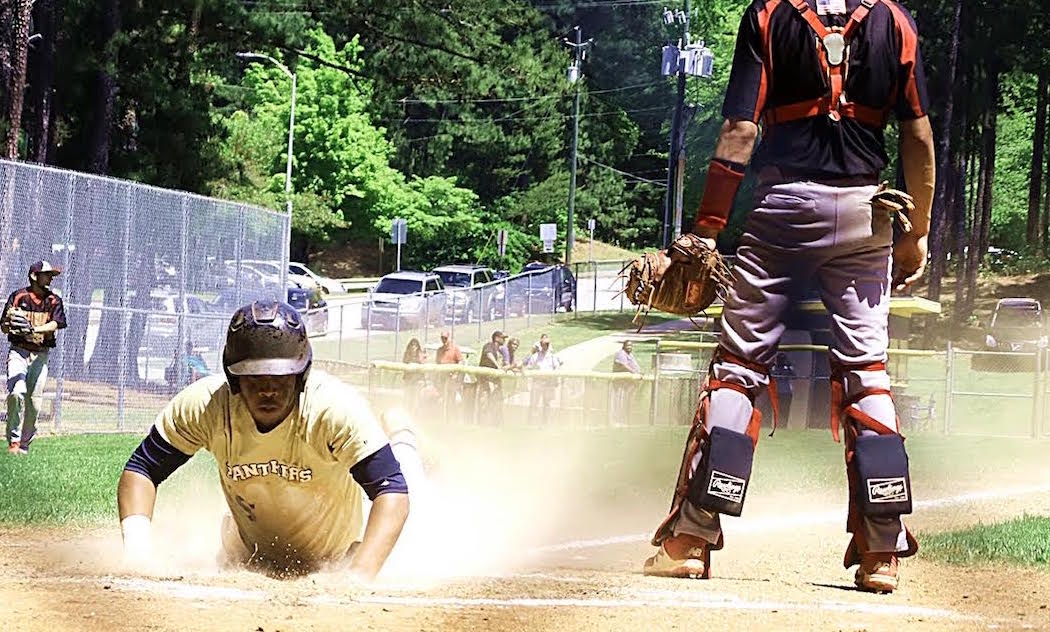 A sweep of Clarke Central in the opening round of the Class 5A high school baseball playoffs at Southwest DeKalb ended 41 years without a playoff series victory for the Southwest DeKalb Panthers on Wednesday afternoon.
The Panthers (18-4) took a pair of 16-6 wins in the doubleheader to advance to the second round on Thursday, May2 to host the winner of the East Paulding/Riverwood series that is knotted at one game apiece after a split on Wednesday.
Southwest DeKalb opened the first game with a four-run first inning fueled by a RBI single by Juston Jordan and a big two-run double off the left field fence by Dante Alexander.
The Panthers added six more runs in the bottom of the second aided by RBI singles from Sadir Ryan and Ernest Spikes to go with a RBI double by pitcher Theo Bryant as the lead ballooned to 10-0.
Isaac Ward picked up the first hit of the game For the Gladiators off of Bryant with a RBI single in the third inning to put Clarke Central on the board.
Jordan and Keion Neal extended Southwest DeKalb's lead to 12-1 with a RBI single each in the inning.
Clarke Central picked up four runs in the fourth inning to make it a 12-5 game leaning on RBI singles by George Monterola and Isaac Schmidt and made it a 12-6 game in the top of the sixth on Stephen Cofer's RBI double.
Two errors and four walks contributed to the Panthers closing out the game by the run rule as Bryant drew a bases-loaded walk to make it 16-6.
Southwest DeKalb jumped out quickly in the second game scoring six runs in the top of first inning as back-to-back RBI singles by Ryan and Bryant got the scoring started. Chauncey Adams would add a RBI single of his own and Spikes would drive home a run with a sacrifice fly.
Clarke Central took advantage of a hit batsman and a walk in the bottom of the first to cut the lead to 6-3. Bryant made it 7-3 in the second inning with a RBI single into right field. The Panthers picked up five more runs in the top of the fourth inning keyed by a two-run single by Neal and a two-run double by Spikes as the lead expanded 12-1 on the way to the second game 16-6 victory.