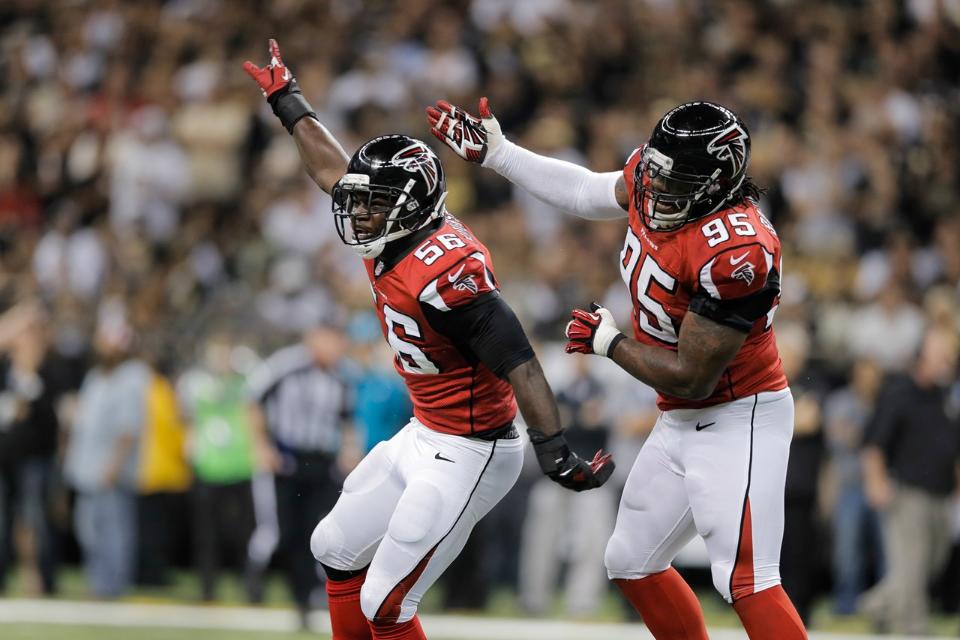 AtlantaFalcons.com
The Rams' offense will present unique challenges this week as speed and prolific passing highlight their attack, but the Atlanta defense carries momentum into its first home game after a solid Week 1 effort. Akeem Dent posted 11 tackles and two tackles for loss, and the unit combined for seven total tackles for loss. Rookie Robert Alford hauled in his first career interception and Desmond Trufant and Robert McClain performed at a high level as veteran cornerback Asante Samuel nursed an injury on the sideline.
Rams tight end Jared Cook has 4.49 wide-receiver speed and posted seven catches for 141 yards and two touchdowns in his team's 27-24 Week 1 win over Arizona. Quarterback Sam Bradford completed 27 of 38 passes for 299 yards and two touchdowns and has already built a connection with first-round pick Tavon Austin. Bradford completed six of seven targets to the explosive Austin.
The Saints sacked Atlanta three times and the Rams boast a much deeper and talented defensive front. The unit posted 52 sacks last season and is already on that pace after sacking Carson Palmer four times last week.
HOUSE OF HORRORS …
Matt Ryan's attempt at a 23rd-career fourth-quarter comeback came up short in Week 1 as the visiting Falcons fell 23-17 to the Saints. Ryan moved to 1-5 in games played at the Superdome, although the sixth-year pro managed to put together a solid passing game—completing 25 of 38 passes for two touchdowns. Ryan drove the offense 77 yards on 10 plays in the final 3:12 of the game, but his fourth-down pass was tipped off the hands of Tony Gonzalez and intercepted in the endzone.
The offensive line struggled against a Saints defense that allowed the most yards in NFL history last season, and Ryan was under pressure for more than half of Atlanta's 42 passing plays.
LIVING LEGENDS …
The Falcons are the first team to have the NFL's leading active rusher and leading active receiver take the field together since the Green Bay Packers in 1941. Gonzalez leads all active receivers with 14,304 yards, while Steven Jackson leads all active rushers with 10,215 yards. In addition to rushing, Jackson also leads all active running backs with 3,324 receiving yards.