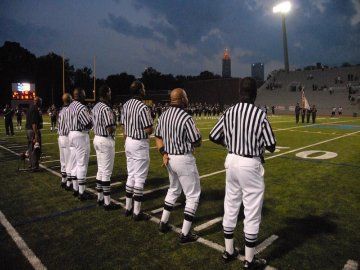 Jon Barash
Wheeler quarterback Elijah Staley was dismissed from the team days after the Wildcats' 38-9 loss to Milton.  A disagreement between player and coach occurred after a poor first half from the Wildcats and the 6-foot-6 Mississippi State commit was benched in the second half.
Family members of the senior passer took to twitter to criticize the decision to sideline the star and the way in which the dual-threat quarterback was being used in the offense. Amidst the tension, Wheeler head coach Mike Collins was forced to make a decision this week and concluded that it would be detrimental to the team and a distraction to have Staley remain on the roster for the second half of the season. Collins met members of the family this week, but continued criticism thwarted any chance of resolving the issue.
Staley was unable to attend the Cobb County touchdown club midseason banquet on Monday to receive his award for offensive player of the week earlier in the season. The quarterback completed 64 of 101 pass attempts for 1,015 yards, 10 touchdowns and five interceptions in his five-game season.
Wheeler opened up 2013 with a 44-14 win over Sprayberry and a 59-10 rout over Pope. Three straight losses to Langston Hughes, Etowah and Friday's humiliating loss to Milton quickly switched the atmosphere. Staley also stars on the Wildcats basketball team and is committed to play both sports on the collegiate stage next season.