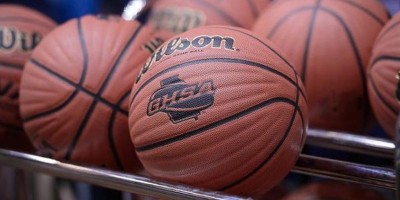 FROM TODD HOLCOMB, AJC
Lee Hill, Statesboro's boys basketball coach since 1978 and a winner of 877 games and one state championship, died Saturday of COVID-19 after being hospitalized since June. He was 68.
"His influence expanded way past the basketball court, as he influenced the lives of hundreds of young men who played, and older men who respected him over his lifetime," Statesboro principal Chad Prosser told the Statesboro Herald, which first reported the news of Hill's death. "My heart hurts for his family, friends, current and former players, and Statesboro High School. He will never be replaced."
The newspaper reported last month that Hill was hospitalized with COVID-19 symptoms in early June. Hill's wife, Wilma, also tested positive for COVID-19 and was hospitalized but recovered, the newspaper said.
Under Hill, Statesboro won the Class 4A championship in 1991 with a team led by McDonald's All-American Keith Legree. Statesboro also reached the semifinals or better in 1984, 1992, 2003 and 2013, giving him final-four appearances in four decades, according to the Georgia High School Basketball Project. Hill's final team finished 22-7, once winning 20 straight games, and advanced to the Class 5A second round in March.
"I can't put into words the loss our community has suffered," Statesboro mayor Jonathan McCollar posted on Facebook. "This is Truly a sad day for our city. Coach Hill we will always love you."
Men's basketball coaches at Georgia, South Carolina and James Madison were among those expressing sympathy via social media.
"This is terribly sad about coach Hill," Georgia coach Tom Crean said. "We were all hopeful he would recover from his illness. He was not only a legendary coach, and a winner in Georgia but a tremendous person."
See the story on AJC here.