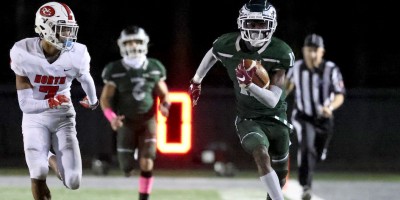 The 2020 Georgia High School Football season has been a shining example of the passion and dedication that has long-made Friday nights into a treasured pastime for communities throughout the state. Just a few months ago, public health officials, administrators, coaches and the leadership at the GHSA were crafting plans and working through the challenges that were putting the prospect of holding a season in jeopardy. Ultimately, this hard work and ability to adapt prevailed and the state pushed forward to kick off its high school football season just two weeks later than it was originally scheduled. A few programs made the difficult decision to cancel their seasons and other districts pushed further delays or opted to hold district or region-only schedules. Even so, the regular season ran its course and proved to be an overwhelming success as the numbers provided below will illustrate.
There are 64 total regions in the state of Georgia and they house a combined total of 434 schools that participate in football. In order to determine how much of the season was ultimately impacted by COVID and other schedule-related conflicts, I tallied how many games would have been played if every team played a full 10-game regular season slate and then aggregated the number of games lost from that metric. What I found was pretty incredible when considering that is was not known whether or not a single game would be played in 2020 just a few months back.
In total, there were about 244 less games played than there would have been if every team played a full 10 games in the regular season. That means that even after all the delays, schedule adjustments and cancellations, roughly 89 percent of the regular season was played. Now, let's stay focused and make sure that the playoffs are the successful final chapter to this unprecedented and unforgettable high school football season.