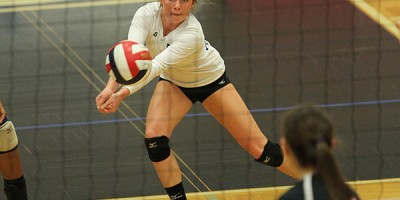 Seven volleyball state champions will be crowned for the first time in state history. The reclassification and expansion into a seventh classification before this school year has set up more intriguing finals matchups to celebrate Georgia's vast wealth of volleyball talent.
Each finals matchup features a No. 1 seed and a total of 38 state championships are shared with this field of 14 elite teams. That equates to 45.8 percent of all the volleyball state titles the GHSA has handed out over the past 23 years. Leading the title count is Class 7A finalist Walton and Class 4A finalist Woodward Academy, which are tied with a state-best 10 titles apiece.
Three of the four defending champions that have made it back to the finals this year will be making title defenses in new classifications. Five of the 14 finalists are playing for their program's first-ever state titles, however, you won't find many David versus Goliath matchups with this lineup.
WALTON'S RUN
In Class 7A, Walton seeks its sixth state title in the past seven seasons against Cobb County rival Lassiter. The Trojans were able to steal a set in a Sept. 20 loss at Walton this year, which only three other Georgia schools can say this season (South Forsyth, Buford, Lambert). Walton is one of the top teams in the entire nation and will be for years to come with a loaded sophomore class that helped return the Raiders to the podium as freshmen last season. Six-foot-4 outside hitter Gabby Gonzales leads Walton's onslaught at the net and is one of many reasons this sophomore class has yet to lose a match to a Georgia school.
POWERS COLLIDE
Class 6A joins Class 5A and Class 2A as finals matchups with two teams facing for the first time this year. Top seeded Alpharetta and No. 2 seed Harrison made it out of a loaded Class 6A field to play for the title. For Alpharetta, Destiny Stewart lifted the Raiders to a five-set victory over Cambridge in the semifinals with a season-high 28 kills. Harrison obliterated Johns Creek in three straight sets [25-14, 25-12, 25-18] to cruise into the finals. Harrison hasn't dropped a set to a Georgia school since a 2-1 victory at Cambridge on Sept. 22.
BUFORD'S BACK
After winning its first state title in Class 4A last October, Buford will defend its title in Class 5A against two-time state champion McIntosh (2007, 2013). The Wolves are led by 6-foot-4 junior Tatum Shipes and feature experience and athleticism across the floor with versatile players like Gabby Curry. The core of last year's state championship team is back and better than ever. This offers a steep challenge but invaluable opportunity for McIntosh freshman hitter Jessie Doyal, who has led the Chiefs in kills this season.
HOARDING HARDWARE
You'll find the most decorated finals matchup in Class 4A when 10-time state champion Woodward Academy faces five-time state champion Blessed Trinity. The Titans swept Woodward Academy in a competitive two-set match earlier this year, but both teams have grown after successful playoff runs in the stingy Class 4A field. Woodward Academy can return to the podium for the first time since 2010 with a win, where Blessed Trinity is the only finalist this weekend that can solidify a three-peat.
WINNER TAKES ALL
In Class AAA, Pace Academy and Westminster split the season series 1-1 and will play a winner's take all match in their third meeting of the season. Westminster is a seven-time state champion familiar with playoff success. Pace Academy is looking to add to what has already been the most successful season in school history. The Knights used five-sets to defeat Lovett in the semifinals Wednesday night. The win marked the fourth time in five tries that Pace Academy defeated Lovett this season.
SAINTS MARCH TO FINALS
In Class AA, Coosa makes its championship debut against the St. Vincent's Saints, which look to end a 13-year drought since its first and only state title (2003). Coosa advanced to the finals with a 3-1 win over Rockmart after sweeping Toombs County and Rabun County as the No. 2 seed. Six-foot-1 junior Taylor Roberts led the Eagles with a season-high 24 kills in the semifinals victory. St. Vincent's has dominated the Class AA competition this season and its only losses came to opponents in other classifications. The Saints steamrolled Westside-Augusta in the semis 3-0 [25-10, 25-10, 25-11], beat Washington 3-0 [25-4, 25-4, 25-8] in the quarterfinals and opened the postseason with a 3-0 [25-5, 25-11, 25-14] win over Armuchee.
SAVANNAH SHOWDOWN
Class A's Savannah showdown matches the defending champion Calvary Day Cavaliers against the No. 1 seeded Savannah Christian Raiders. Savannah Christian earned the No. 1 seed by defeating Calvary Day twice this season, although both matches were hotly contested. Last year's championship marked the first in program history for Calvary Day and Savannah Christian challenges the title defense in hopes of earning its own first-ever title.