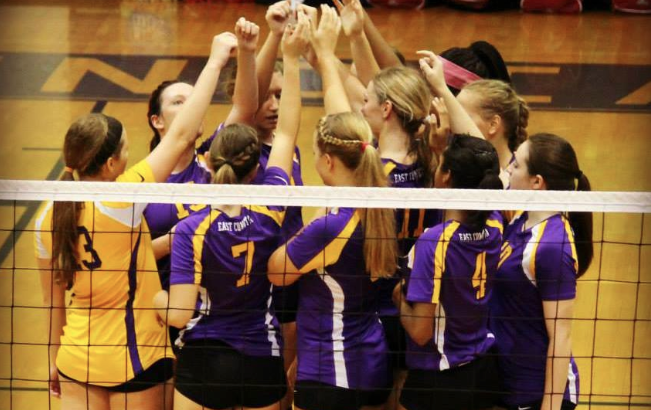 East Coweta Volleyball
The All City Playdate highlighted last weekend as 14 of metro Atlanta's top programs went head-to-head in a 30-game marathon. This Saturday will see Georgia's best take on some of the Southeast's best programs for out-of-state bragging rights. The Southern Invitational tournament will be held at the Southern Volleyball center in Alpharetta.
Walton, St. Pius, South Forsyth, East Coweta and Sequoyah will represent Georgia. South Carolina brings Hillcrest, St. Joseph's Catholic, Porter Gaud and Wando and Tennessee brings St. Agnes Academy, Ravenwood and The Webb School. The Tennessee schools are a combined 38-19 this season and Ravenwood is the No. 12 ranked team in Tennessee by Maxpreps but was crushed this past weekend by Blessed Trinity in straight sets (25-15, 25-13).
South Carolina's four teams are each in the top 5 teams in the state according to the Maxpreps rankings. The four schools own a combined 102-15 record this season. Hillcrest swept North Cobb and Woodward Academy earlier this season and owns a top seed heading into the tournament.
The brackets are divided into three pools. Sequoyah and St. Pius are in Pool A with South Carolina's St. Joseph's Catholic and Tennessee's Ravenwood. East Coweta is the lone Georgia school in Pool B and is joined by South Carolina's Hillcrest and Porter Gaud and Tennessee's St. Agnes Academy. Walton and South Forsyth are in Pool C with Wando (SC) and Webb (Tenn.). The championship match is set for 5:00 pm and pool play begins at 8am.
Walton and East Coweta head into the tournament with a lot of momentum after standing out at the All City Playdate last week. East Coweta's 4-0 finish saw victories over Chattahoochee, South Forsyth, Lambert and Roswell. Duke commit Jessica Bartholomew leads the team in blocks and kills this season and had 38 kills and 18 digs in the four matches last Saturday.
Walton's only two in-state losses this season were in August to Buford and the Raiders have won their last 14 matches against Georgia teams that includes a pair of wins over Harrison. The Raiders' performance last weekend saw the depth that the young team has been able to build as the season progresses. Junior Tai Bierria is an emerging star and the versatile 6-footer had her most productive match of the season on Tuesday.
Bierria smashed 12 kills on just 17 attempts in Walton's 2-0 win over Etowah. Ashley Miller is like Bierria and can play middle and outside at the net. Miller posted nine kills in the win over Etowah and is averaging nine kills per match in her last three outings. The combination of Miller and Bierria has been a key to the Raiders' success this season but their ability to move around is a result of the defense and passing ability of Ashley Dean, Celeste Fitzgerald and the fine-tuned lineup.