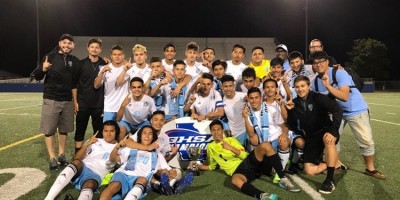 Meadowcreek's 3-0 victory over Druid Hills on Feb. 23 protected its No. 1 spot in the state's highest classification. Pebblebrook is a close second despite falling to Class AAAAA No. 9 North Springs on Feb. 13.
In Class AAAAAA, Gainesville took the top spot from Chattahoochee as it slid to fourth. Cambridge made a climb to second, and Dalton stayed at third.
Defending champion McIntosh holds the top spot again in Class AAAAA with Clarkston, last year's runner-up, in second.
Class AAAA shook up a bit with Southeast Whitfield falling out of the top spot, making room for Chestatee. Woodward Academy is No. 2 and Blessed Trinity, Upson-Lee and Marist round out the top five.
Defending champion Westminster leads Class AAA ahead of undefeated Sonoraville. North Murray, Long County and Greater Atlanta Christian round out the top five.
In Class AA, Putnam County overtook Benedictine and Coosa to take the top spot. The defending champion Cadets fell toward the bottom of the rankings, but expect them to rise again as the playoffs near.
In Class A, Paideia holds the No. 1 spot again this week with Whitefield Academy taking the No. 2 spot as Atlanta International fell to fourth.
Class AAAAAAA
1. Meadowcreek
2. Pebblebrook
3. Walton
4. Newton
5. Berkmar
6. Lambert
7. Etowah
8. Parkview
9. Peachtree Ridge
10. Brookwood
Class AAAAAA
1. Gainesville
2. Cambridge
3. Dalton
4. Chattahoochee
5. Alpharetta
6. Heritage-Conyers
7. Allatoona
8. Richmond Hill
9. Centennial
10. Pope
Class AAAAA
1. McIntosh
2. Clarkston
3. Johnson-Gainesville
4. Whitewater
5. Clarke Central
6. Grady
7. Carrollton
8. Thomas County Central
9. North Springs
10. Starr's Mill
Class AAAA
1. Chestatee
2. Woodward Academy
3. Blessed Trinity
4. Upson-Lee
5. Marist
6. White County
7. Northwest Whitfield
8. Southeast Whitfield
9. Columbus
10. Richmond Academy
Class AAA
1. Westminster
2. Sonoraville
3. North Murray
4. Long County
5. Greater Atlanta Christian
6. East Hall
7. Windsor Forest
8. Pace Academy
9. Calhoun
10. Lovett
Class AA
1. Putnam County
2. Harlem
3. Pepperell
4. Westside-Augusta
5. Armuchee
6. Model
7. Rabun County
8. Benedictine
9. Spencer
10. Lamar County
Class A
1. Paideia
2. Whitefield Academy
3. Savannah Country Day
4. Atlanta International
5. Woodville-Tompkins
6. Mt. de Sales
7. Calvary Day
8. Hebron Christian
9. Pinecrest Academy
10. Wesleyan