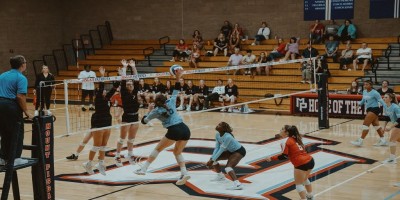 Wyld Film Photo, AJ Jones
In Class 7A, Hillgrove moved up to No. 3 after improving to 18-2 overall and is joined in this week's top 5 by No. 1 Buford, No. 2 Walton, No. 4 North Cobb and No. 5 West Forsyth. Additionally, Richmond Hill enters the poll at No. 6 and Marietta replaced Denmark at No. 9. No. 1 Buford will faceoff with Class 6A No. 1 Pope on Thursday and Hillgrove will take on Cherokee in a top 10 matchup the same night. In Class 6A, Alpharetta defeated North Forsyth 2-0 last Thursday to take over the No. 2 spot and Lakeside-Evans climbed to No. 3.
In Class 5A, McIntosh improved to 10-2 after picking up its 10th-straight victory and ascended to No. 1 in Class 5A, replacing Greater Atlanta Christian this week. Also, Northview moved up to No. 3 and rounds out the top 5 with No. 4 Jefferson and No. 5 Kell. Additionally, Midtown debuts in the top 10 after its win over St. Pius this week. Richmond Academy moved up to No. 7 in Class 3A and Mt. Pisgah took over No. 1 in Class A.
Class 7A
1. Buford
2. Walton
3. Hillgrove
4. North Cobb
5. West Forsyth
6. Richmond Hill
7. Cherokee
8. North Gwinnett
9. Marietta
10. South Forsyth
Class 6A
1. Pope
2. Alpharetta
3. Lakeside-Evans
4. North Forsyth
5. Johns Creek
6. St. Pius
7. Allatoona
8. Marist
9. Blessed Trinity
10. Newnan
Class 5A
1. McIntosh
2. Greater Atlanta Christian
3. Northview
4. Jefferson
5. Kell
6. Dalton
7. Calhoun
8. Loganville
9. Midtown
10. Greenbrier
Class 4A
1. Pace Academy
2. Westminster
3. Lovett
4. North Oconee
5. Starr's Mill
6. Chestatee
7. Trinity Christian
8. Whitewater
9. Heritage-Catoosa
10. Holy Innocents'
Class 3A
1. Sandy Creek
2. Oconee County
3. White County
4. Hart County
5. Morgan County
6. Savannah Christian
7. Richmond Academy
8. Wesleyan
9. St. Vincent's
10. Hebron Christian
Class 2A
1. Mt. Paran
2. Landmark Christian
3. Savannah Arts
4. North Cobb Christian
5. ELCA
6. ACE Charter
7. Providence Christian
8. Athens Academy
9. Elite Scholar's Academy
10. Fannin County
Class A
1. Mt. Pisgah
2. Armuchee
3. Whitefield Academy
4. Mt. Bethel
5. Savannah
6. Tallulah Falls
7. Woodville-Thompkins
8. Mt. Vernon
9. Heard County
10. Chattooga