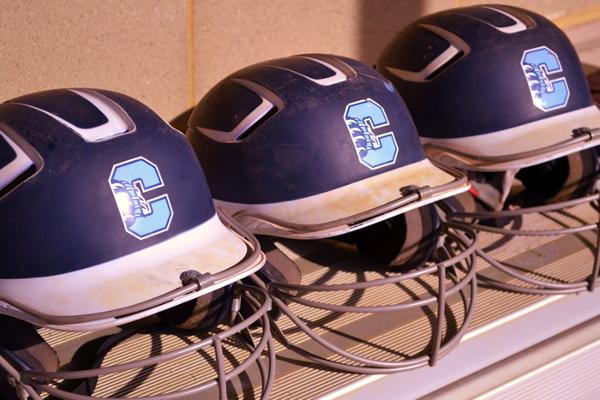 Photo by Cambridge Bears
Cherokee (10-2) debuts at No. 5 in the Class AAAAAA poll after a resume that surpasses that of opposing teams in Region 5. The Warriors are a perfect 5-0 in region play and have wins over Woodstock, Pope and Lassiter along with a victory over No. 6 Harrison (11-1) which gives them the nod in leaping over the Hoyas and No. 7 Woodstock (12-2). The Warriors also scored a 1-0 win over Class AA's No. 5 Heard County (9-4), who plays a non-region schedule against larger schools. No. 8 Dacula (10-3) jumps over No. 9 Parkview (11-3) after a convincing 13-1 at Parkview on Thursday. Freshman Skyla Herbst had a monster game for the Falcons, smashing a grand slam to break the game open and driving in a total of six runs. Katherine Kozlowski also went deep with a three-run bomb while Elsie Igberaese, another freshman, chipped in three hits and an RBI.
No. 1 Cambridge in Class AAAAA has hands down, produced the most dominant season thus far. The Bears are 9-0 and have not allowed a single run this year. They have outscored opponents 77-0 and have a momentous clash looming with Class AAAA No. 1 Buford (12-2) on Wednesday at home. Alexander (11-2) joins the rankings at No. 5 and has a win over previously ranked Allatoona under its belt. The Cougars host No. 3 Chapel Hill (11-2) on Thursday and have a chance for redemption after falling to the Panthers 8-5 earlier this season.
If Buford falters to Cambridge, the No. 1 spot in AAAA will belong to No. 2 Heritage-Catoosa (13-1) and they will have earned it. The Generals suffered their first loss of the season last Thursday to No. 4 Gilmer (10-3) but righted the ship with a huge win over rival and AAA No. 1 Ringgold (9-2) to the tune of 6-1, at Ringgold. No. 5 Thomas County Central continues to win and has run its record up to 15-4 overall and 4-0 in Region 1, making the Yellowjackets look like the favorite to claim the region title unless Worth County (12-6) can make a late push.
Class AAA's No. 2 Calhoun (13-1) shutout rival Adairsville last Thursday 11-0. Madison Green, Emily Mitchell and Victoria Roper all drove home two runs while Kinsey Liscio tossed four shutout innings with six strikeouts before Mitchell came in to strikeout two batters in a perfect final frame.
No. 1 Vidalia (14-0) continues to make a statement in Class AA. The Indians already have a 2-0 win over No. 6 Bryan County (12-4), 2-0 and beat previously ranked Jeff Davis (8-4), 2-0 as well. Heard County (9-4) slips to No. 5 after three straight losses including defeats to powerhouses Calhoun and Buford. The Braves have made a habit out of playing larger schools with successful program track records and will enter the state tournament as a team that is better than their final record and one that no one will want to face in the opening rounds.
No. 1 Prince Avenue (6-1) in Class A-Private, narrowly holds onto the top spot after a 5-1 loss at Class A-Public's hard-charging No. 4 Georgia Military (6-3). No. 2 Brookstone (11-1) and No. 4 Tattnall Square Academy (15-3) continue to make an argument for the top ranking in Private-A. Tattnall Square however, suffered an 8-3 loss at surging No. 3 Stratford Academy (12-3).
The Eagles also fell victim to Georgia Military on Saturday.
Wilcox County (12-1) claims No. 1 in Class A-Public and highlighted its past week with a 4-3 win in 10 innings over No. 5 Echols County (10-2). Johnson County (13-2) was knocked off its perch and tumbled to No. 3 after a 1-0 loss in eight innings to No. 9 Treutlen (12-6).
AAAAAA
1. North Gwinnett
2. South Forsyth
3. Archer
4. East Coweta
5. Cherokee
6. Harrison
7. Woodstock
8. Dacula
9. Parkview
10. West Forsyth
AAAAA
1. Cambridge
2. Greenbrier
3. Chapel Hill
4. Heritage-Conyers
5. Alexander
6. Cross Creek
7. Creekview
8. Ola
9. Woodland-Stockbridge
10. Union Grove
AAAA
1. Buford
2. Heritage-Catoosa
3. Walnut Grove
4. Gilmer
5. Thomas County Central
6. Marist
7. North Hall
8. Monroe Area
9. Whitewater
10. Madison County
AAA
1. Ringgold
2. Calhoun
3. Dodge County
4. Pierce County
5. Jackson County
6. Morgan County
7. Franklin County
8. Southeast Bulloch
9. Central-Carrollton
10. Westminster
AA
1. Vidalia
2. Gordon Lee
3. Union County
4. Harlem
5. Heard County
6. Bryan County
7. Wesleyan
8. Armuchee
9. Bremen
10. Seminole County
A-Private
1. Prince Avenue Christian
2. Brookstone
3. Stratford Academy
4. Tattnall Square Academy
5. Christian Heritage
6. ELCA
7. Mt. Zion-Carrollton
8. First Presbyterian Day
9. Mount Pisgah
10. Fellowship Christian
A-Public
1. Wilcox County
2. Baconton Charter
3. Johnson County
4. Georgia Military
5. Echols County
6. Charlton County
7. Trion
8. Telfair County
9. Treutlen
10. Glascock County