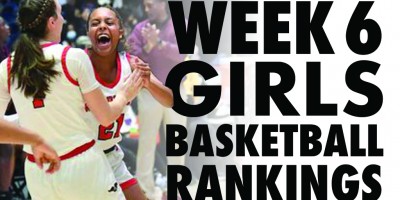 Brookwood is at the top of the state's highest class and leading Archer, North Paulding, Buford and Peachtree Ridge in the top 5. McEachern, Central-Gwinnett, Norcross, Campbell and Hillgrove fill the top 10.
River Ridge is ranked atop Class 6A with Lovejoy, Rockdale County, Forest Park and Woodward Academy in the top 5. Griffin is the team to beat in Class 4A with Luella, Holy Innocents', Westminster and Stockbridge chasing. In Class 5A, Kell is the team to beat ahead of Warner Robins, Jackson-Atlanta, Bradwell Institute and Hiram in the top 5.
Hebron Christian leads Class 3A ahead of White County, Wesleyan, Lumpkin County and Lakeview-Fort Oglethorpe. In Class 2A, Mount Paran is at the top and leading Central-Macon, Josey, Columbia and Banks County.
In Class A Division I, Galloway is at the top with St. Francis, Woodville-Tompkins, Elbert County and Rabun County rounding the top 5. Taylor County tops Class A Division II with Lake Oconee Academy, Schley County, Clinch County and Turner County chasing.
Class 7A
1. Brookwood
2. Archer
3. North Paulding
4. Buford
5. Peachtree Ridge
6. McEachern
7. Central Gwinnett
8. Norcross
9. Campbell
10. Hillgrove
Class 6A
1. River Ridge
2. Lovejoy
3. Rockdale County
4. Forest Park
5. Woodward Academy
6. Veterans
7. Brunswick
8. Tift County
9. New Manchester
10. South Effingham
Class 5A
1. Kell
2. Warner Robins
3. Jackson-Atlanta
4. Bradwell Institute
5. Hiram
6. Jones County
7. Union Grove
8. Northside-Columbus
9. Greenbrier
10. Arabia Mountain
Class 4A
1. Griffin
2. Luella
3. Holy Innocents'
4. Westminster
5. Stockbridge
6. Hardaway
7. Baldwin
8. Walnut Grove
9. Westover
10. Chestatee
Class 3A
1. Hebron Christian
2. White County
3. Wesleyan
4. Lumpkin County
5. Lakeview-Fort Oglethorpe
6. Pickens
7. Mary Persons
8. Cross Creek
9. Monroe
10. Carver-Columbus
Class 2A
1. Mount Paran
2. Central-Macon
3. Josey
4. Columbia
5. Banks County
6. Dodge County
7. Landmark Christian
8. Northeast-Macon
9. Fannin County
10. Thomson
Class A Division I
1. Galloway
2. St. Francis
3. Woodville-Tompkins
4. Elbert County
5. Rabun County
6. Lamar County
7. Athens Christian
8. Oglethorpe County
9. Darlington
10. Bryan County
Class A Division II
1. Taylor County
2. Lake Oconee Academy
3. Schley County
4. Clinch County
5. Turner County
6. Montgomery County
7. Mount Zion-Carroll
8. Jenkins County
9. Seminole County
10. Towns County