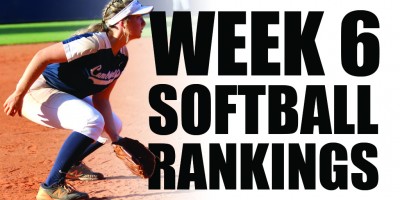 Top-ranked Buford is 18-0 and leads the state's highest class after victories over Collins Hill 8-0 and Central Gwinnett 15-0 last week. Buford will play 7A No. 7 Dacula Tuesday at home. East Coweta, North Gwinnett, Mill Creek and North Paulding fill the 7A top 5.
Pope tops Class 6A with Creekview, Lassiter, River Ridge and Sequoyah chasing. In Class 5A, Cambridge is at the top and leading Harris County, Northside-Columbus, Loganville and Winder-Barrow.
Whitewater is the team to beat in Class 4A with Central-Carroll, Wayne County, Heritage-Catoosa and Walnut Grove chasing. In Class 3A, Harlem is at the top and ahead of Wesleyan, Gordon Lee, LaFayette and Bremen.
Jeff Davis is No. 1 in Class 2A with Appling County, ACE Charter, Mount Paran and Eagle's Landing Christian filling the top 5.
Heard County is at the top of Class A Division I with Prince Avenue Christian, Bacon County, Social Circle and Mount Vernon in the top 5. Emanuel County Institute leads Class A Division II ahead of Lanier County, Glascock County, Wilcox County and Marion County.
Class 7A
1. Buford
2. East Coweta
3. North Gwinnett
4. Mill Creek
5. North Paulding
6. Kennesaw Mountain
7. Dacula
8. South Forsyth
9. Cherokee
10. Colquitt County
Class 6A
1. Pope
2. Creekview
3. Lassiter
4. River Ridge
5. Sequoyah
6. Apalachee
7. South Effingham
8. Effingham County
9. East Paulding
10. Houston County
Class 5A
1. Cambridge
2. Harris County
3. Northside-Columbus
4. Loganville
5. Winder-Barrow
6. Ola
7. Villa Rica
8. Flowery Branch
9. Chamblee
10. Calhoun
Class 4A
1. Whitewater
2. Central-Carroll
3. Wayne County
4. Heritage-Catoosa
5. Walnut Grove
6. West Laurens
7. LaGrange
8. East Forsyth
9. Islands
10. Southeast Bulloch
Class 3A
1. Harlem
2. Wesleyan
3. Gordon Lee
4. LaFayette
5. Bremen
6. Morgan County
7. Crisp County
8. Franklin County
9. Jackson
10. Pickens
Class 2A
1. Jeff Davis
2. Appling County
3. Academy for Classical Education
4. Mount Paran
5. ELCA
6. Rockmart
7. Vidalia
8. Dodge County
9. Haralson County
10. Pierce County
Class A Division I
1. Heard County
2. Prince Avenue Christian
3. Bacon County
4. Social Circle
5. Mount Vernon
6. Trion
7. Pepperell
8. Oglethorpe County
9. Irwin County
10. Bryan County
Class A Division II
1. Emanuel County Institute
2. Lanier County
3. Glascock County
4. Wilcox County
5. Marion County
6. Georgia Military
7. Schley County
8. Pataula Charter
9. Taylor County
10. Bowdon