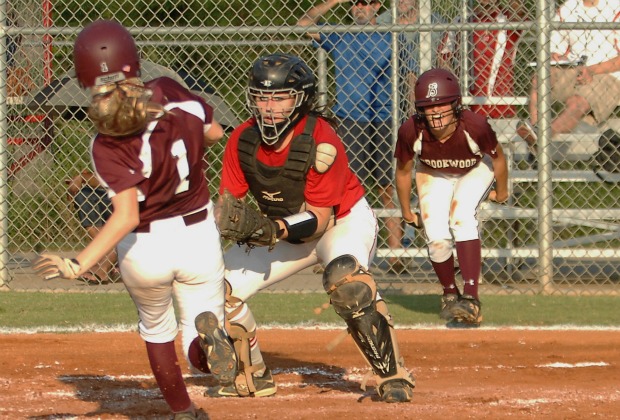 Cobb and Gwinnett teams continue to dominate the polls in Class AAAAAA. Brookwood continues to build momentum and ascend in the rankings since a win over Archer two weeks ago. Northgate takes over the top spot in Class AAAAA as Union Grove stumbles.
In Class AAAA, Marist plays a competitive schedule against teams of all classes and was not penalized in the rankings for tough losses. Buford continues to be the elite team in Class AAA, if not all of the state holding opponents to two runs or less eleven times this fall already.
Like Marist, Bremen in Class AA is toughening up for a playoff run by playing all comers this season and should reap the rewards comes playoff time. Telfair County's success in Class A hasn't gone unnoticed as they enter the rankings at No. 7.
AAAAAA
1. Kennesaw Mountain
2. North Gwinnett
3. Lassiter
4. Hillgrove
5. Brookwood
6. Archer
7. Collins Hill
8. Mill Creek
9. Harrison
10. Duluth
AAAAA
1. Northgate
2. Ola
3. Heritage-Conyers
4. Allatoona
5. Greenbrier
6. Sequoyah
7. Starr's Mill
8. South Paulding
9. Pope
10. Union Grove
AAAA
1. Northwest Whitefield
2. Madison County
3. Wayne County
4. South Effingham
5. Heritage-Catoosa
6. Carrollton
7. Columbus
8. Locust Grove
9. Marist
10. Woodland-Henry
AAA
1. Buford
2. Ringgold
3. Jackson County
4. Central-Carrollton
5. Pike County
6. Tattnall County
7. Blessed Trinity
8. Pierce County
9. Rockmart
10. Franklin County
Class AA
1. Heard County
2. Wesleyan
3. Bacon County
4. Vidalia
5. Jeff Davis
6. Calhoun
7. Dade County
8. Bowdon
9. Bremen
10. Cook
Class A
1. Gordon Lee
2. Seminole County
3. Prince Avenue Christian
4. Savannah Christian
5. Georgia Military
6. First Presbyterian Day
7. Telfair County
8. George Walton Academy
9. Mt. Pisgah
10. Darlington