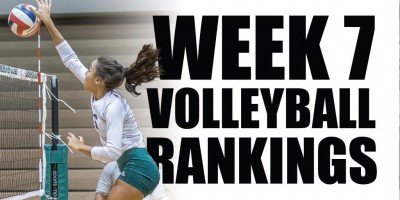 In Class 7A, No. 1 Buford has won nine-straight matches and No. 2 North Gwinnett (36-1) recently dropped its first loss of the year in a 2-0 defeat to Buford. Cherokee climbed from No. 6 to No. 4 behind No. 3 ranked Lambert and North Cobb rounds out the top 5 ahead of No. 6 Walton. Harrison also replaced South Forsyth at No. 10 and returned to the poll. In Class 6A, Sequoyah moved ahead of Pope for No. 1 despite its loss to the Greyhounds earlier in the season due to its massive 16-match win-streak and 28-2 overall record. Additionally, Johns Creek replaced Etowah at No. 10.
In Class 5A, Winder-Barrow fell from No. 3 to No. 6 after its 2-1 loss to Jefferson and the Dragons climbed from No. 6 to No. 4 as a result. The Class 4A poll saw No. 5 Westminster defeat Holy Innocents' 3-0 last week and the Golden Bears were replaced at No. 6 by Cherokee Bluff as a result.
The Class 3A poll shuffled significantly with Oconee County climbing from No. 6 to No. 2 and Sandy Creek moving up from No. 5 to No. 3. Wesleyan split its regular season series with White County and dropped from No. 2 to No. 5. In Class 2A, No. 1 ranked Mt. Paran picked up its 13th-straight win and improved to 32-6 on the year. Elite Scholars Academy fell from No. 6 to No. 10 after a recent loss to Jonesboro.
In Class A, Mt. Pisgah moved up to No. 1 and Mt. Bethel slid down to No. 2 and Dade County fell from No. 5 to No. 10 after its loss to Christian Heritage.
Class 7A
1. Buford
2. North Gwinnett
3. Lambert
4. Cherokee
5. North Cobb
6. Walton
7. Denmark
8. West Forsyth
9. Hillgrove
10. Harrison
Class 6A
1. Sequoyah
2. Pope
3. St. Pius
4. Alpharetta
5. North Forsyth
6. Allatoona
7. Woodward Academy
8. Dunwoody
9. Woodstock
10. Johns Creek
Class 5A
1. Greater Atlanta Christian
2. Kell
3. McIntosh
4. Jefferson
5. Chattahoochee
6. Winder-Barrow
7. Ola
8. Greenbrier
9. Northside-Columbus
10. Harris County
Class 4A
1. Pace Academy
2. Whitewater
3. Lovett
4. Heritage-Catoosa
5. Westminster
6. Cherokee Bluff
7. Holy Innocents'
8. Islands
9. Chestatee
10. North Oconee
Class 3A
1. Morgan County
2. Oconee County
3. Sandy Creek
4. Hebron Christian
5. Wesleyan
6. Savannah Christian
7. St. Vincent's
8. White County
9. Dawson County
10. LaFayette
Class 2A
1. Mt. Paran
2. Landmark Christian
3. Athens Academy
4. Savannah Arts
5. North Cobb Christian
6. Eagle's Landing Christian
7. Providence Christian
8. Davidson Arts
9. ACE Charter
10. Elite Scholars Academy
Class 1A
1. Mt. Pisgah
2. Mt. Bethel
3. Armcuhee
4. Whitefield Academy
5. Prince Avenue Christian
6. Mt. Vernon
7. Tallulah Falls
8. Galloway
9. Atlanta International
10. Dade County