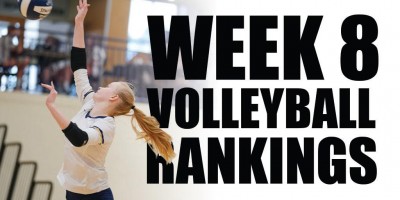 In Class 7A, Buford remains No. 1 with No. 2 North Gwinnett, No. 3 Lambert and No. 4 Cherokee—which currently carries an 11-match win-streak. Walton jumped North Cobb for No. 5 after its previous 3-0 win over the Warriors on Sept. 20 and North Cobb comes in at No. 6. Denmark returns to its spot at No. 7 and Hillgrove moved up from No. 9 to No. 8. Additionally, West Forsyth dropped one spot to No. 9 and East Coweta replaced Harrison at No. 10. The Class 6A poll saw Dunwoody climb from No. 8 to No. 6 and Newnan debut at No. 7. Allatoona fell from no. 6 to No. 10
In Class 5A, No. 1 Greater Atlanta Christian continues to top the poll in large part to the Spartans' 2-1 win over No. 2 Kell on Sept. 21. McIntosh, Jefferson and Chattahoochee round out the top 5 ahead of No. 6 Winder-Barrow and Greenbrier—which moved up a spot to No. 7. Ola was also replaced in the poll by Locust Grove at No. 10.
Class 3A No. 1 ranked Morgan County recently extended its win-streak to 13-straight matches and the Class 3A poll did not see any shifts, similarly to the Class 4A top 10 that is headlined by Pace Academy and Class 2A that is led by a 40-6 Mt. Paran team that has racked up a 21-match win-streak.
In Class A, Mt. Bethel returned to No. 1 as a result of its previous victory over Mt. Pisgah and Tallulah Falls jumped two spots to No. 5—sending Prince Avenue Christian down to No. 7.
Class 7A
1. Buford
2. North Gwinnett
3. Lambert
4. Cherokee
5. Walton
6. North Cobb
7. Denmark
8. Hillgrove
9. West Forsyth
10. East Coweta
Class 6A
1. Sequoyah
2. Pope
3. St. Pius
4. Alpharetta
5. North Forsyth
6. Dunwoody
7. Newnan
8. Johns Creek
9. Woodward Academy
10. Allatoona
Class 5A
1. Greater Atlanta Christian
2. Kell
3. McIntosh
4. Jefferson
5. Chattahoochee
6. Winder-Barrow
7. Greenbrier
8. Northside-Columbus
9. Harris County
10. Locust Grove
Class 4A
1. Pace Academy
2. Whitewater
3. Lovett
4. Heritage-Catoosa
5. Westminster
6. Cherokee Bluff
7. Holy Innocents'
8. Islands
9. Chestatee
10. North Oconee
Class 3A
1. Morgan County
2. Oconee County
3. Sandy Creek
4. Hebron Christian
5. Wesleyan
6. Savannah Christian
7. St. Vincent's
8. White County
9. Dawson County
10. LaFayette
Class 2A
1. Mt. Paran
2. Landmark Christian
3. Athens Academy
4. Savannah Arts
5. North Cobb Christian
6. Eagle's Landing Christian
7. Providence Christian
8. Davidson Arts
9. ACE Charter
10. Elite Scholars Academy
Class 1A
1. Mt. Bethel
2. Mt. Pisgah
3. Armuchee
4. Whitefield Academy
5. Tallulah Falls
6. Mt. Vernon
7. Prince Avenue Christian
8. Galloway
9. Atlanta International
10. Dade County