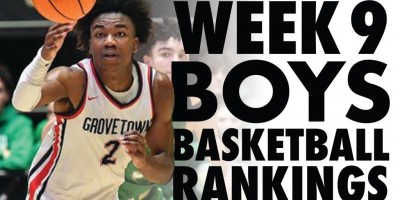 In Class 7A, Grayson earned the No. 2 spot and replaced Wheeler after an enormous 71-44 win over Archer. The Tigers were ranked No. 6 at the time of the loss and have fallen two spots to No. 8 in the latest poll. The result of these shifts were Pebblebrook climbing a spot to No. 6 and Milton moving up to No. 7. Wheeler is yet to fall to an instate team, but the three losses in its last four outings and a narrow 58-54 win over North Cobb to open Region 5 play this week gave Grayson the hot and in the poll.
In Class 6A, Marist moved up to No. 4 with its 49-48 win over St. Pius and the Golden Lions dropped two spots to No. 6 after the defeat—giving Etowah rights to the No. 5 slot in this week's poll. Eagle's Landing (18-0) replaced Kell (14-2) at No. 1 in the Class 5A poll and Lithonia replaced Northside-Columbus at No. 10.
Bainbridge improved to No. 4 in the Class 4A poll and Madison County climbed a spot to No. 5 ahead of No. 6 North Oconee. Additionally, Miller Grove returned to the poll at No. 10. Class 3A saw Monroe Area move up to No. 5 and Calvary Day slide a spot to No. 6 and White County replaced Oconee County at No. 9. The Class 2A poll didn't shift and Mt. Vernon ascended to No. 1 in Class A Division I and Paideia returned to the poll at No. 10. Finally, Telfiar County replaced Chattahoochee County at No. 10 in Class A Division II.
Class 7A
1. Norcross
2. Grayson
3. Wheeler
4. McEachern
5. Newton
6. Pebblebrook
7. Milton
8. Archer
9. Buford
10. Carrollton
Class 6A
1. Alexander
2. Jonesboro
3. Lanier
4. Marist
5. Etowah
6. St. Pius
7. Grovetown
8. Blessed Trinity
9. Woodward Academy
10. Hughes
Class 5A
1. Eagle's Landing
2. Kell
3. Hiram
4. Jones County
5. Mays
6. Dutchtown
7. Chapel Hill
8. Tri-Cities
9. Tucker
10. Lithonia
Class 4A
1. McDonough
2. Pace Academy
3. Southwest DeKalb
4. Bainbridge
5. Madison County
6. North Oconee
7. Fayette County
8. Lovett
9. Westover
10. Miller Grove
Class 3A
1. Sandy Creek
2. Beach
3. Johnson-Savannah
4. Cedar Grove
5. Monroe Area
6. Calvary Day
7. Monroe
8. Cross Creek
9. White County
10. Oconee County
Class 2A
1. Westside-Augusta
2. Columbia
3. Providence Christian
4. Thomson
5. Spencer
6. North Cobb Christian
7. Drew Charter
8. Putnam County
9. Windsor Forest
10. Model
Class A Division I
1. Mt. Vernon
2. Mt. Bethel
3. Mt. Pisgah
4. King's Ridge
5. Darlington
6. Tallulah Falls
7. Savannah
8. Dublin
9. Social Circle
10. Paideia
Class A Division II
1. Greenforest Christian
2. Christian Heritage
3. Portal
4. Mitchell County
5. Charlton County
6. Calhoun County
7. Manchester
8. Wilkinson County
9. Macon County
10. Telfair County