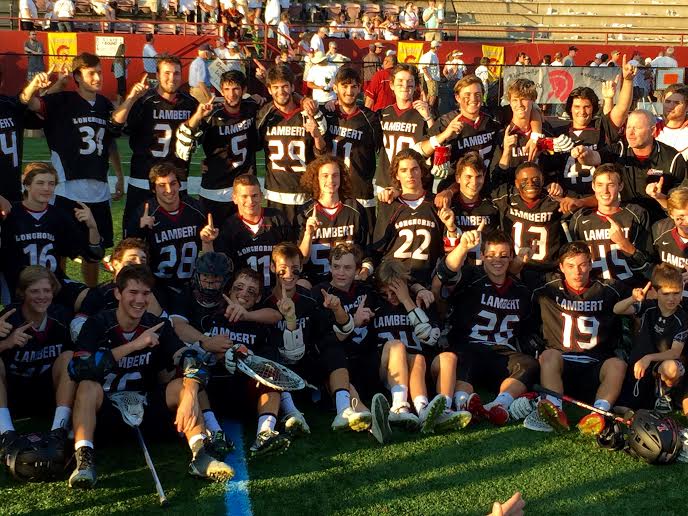 With spring break in the rearview mirror, Week 9 was packed with a statewide slate of top 10 showdowns and pivotal Area matchups. In Class 6A-7A boys, No. 1 Lambert held off Class A-5A No. 2 Lovett 13-10 on Saturday. The three-goal margin is the narrowest victory the Longhorns have had during their perfect 14-0 record against instate schools this season. No. 2 Mill Creek remains undefeated at 15-0 and will open up this next week with an intriguing matchup with No. 10 Walton, which comes off an impressive 12-4 win over Etowah. Pope outscored No. 8 Cambridge 7-4 in its season finale on Saturday to posture itself at No. 4 for the first time this season. Centennial, which defeated Pope 11-10 in overtime earlier this season remains No. 3. No. 7 Milton took a 12-3 win over North Gwinnett on Saturday and will visit 5-10 North Forsyth on Tuesday before closing the season with a must-see matchup with visiting Cambridge on Friday.
In Class A-5A boys, Westminster is safe at No. 1 despite dropping a 15-9 loss to Allatoona on Thursday. The Wildcats' 11-8 win over No. 2 Lovett on April 7 is enough to protect Westminster's status at No. 1. Blessed Trinity and Greater Atlanta Christian bumped Buford down to No. 6.
In Class 6A-7A girls, Lassiter climbed to No. 2 after scoring a 9-7 road win over defending state champion Walton on Saturday. Northview climbed to No. 6 with its 11-10 victory over No. 3 North Gwinnett. North Gwinnett's 16-1 record and 14-12 win over No. 4 Mill Creek last month kept the Bulldogs in the top 3.
Starr's Mill used a 14-13 win over McIntosh to improve to 15-0 and took advantage of Westminster's 12-11 loss to Kell to jump to No. 2 in Class A-5A. Holy Innocents' replaced Woodward Academy at No. 10.
BOYS
Class 6A-7A
1. Lambert (15-1)
2. Mill Creek (15-0)
3. Centennial (13-3)1
4. Pope (13-5)
5. Johns Creek (13-3)
6. Lassiter (11-4)
7. Milton (10-5)
8. Cambridge (11-5)
9. West Forsyth (15-2)
10. Walton (10-5)
Class A-5A
1. Westminster (13-3)
2. Lovett (12-4)
3. Marist (13-2)
4. Blessed Trinity (11-5)
5. Greater Atlanta Christian (8-6)
6. Buford (11-6)
7. Starr's Mill (15-2)
8. Wesleyan (10-6)
9. Whitefield Academy (10-4)
10. Woodward Academy (10-6)
GIRLS
Class 6A-7A
1. Milton (13-4)
2. Lassiter (13-3)
3. North Gwinnett (16-1)
4. Mill Creek (14-3)
5. Walton (11-6)
6. Northview (11-6)
7. Cambridge (11-5)
8. Johns Creek (12-3)
9. Centennial (12-3)
10. Kennesaw Mountain (14-2-1)
Class A-5A
1. Blessed Trinity (13-3)
2. Starr's Mill (15-0)
3. Westminster (11-6)
4. McIntosh (13-1)
5. St. Pius (11-4)
6. Marist (11-3)
7. Wesleyan (11-4)
8. Kell (7-9)
9. Pinecrest Academy (11-6)
10. Holy Innocents' (4-7)