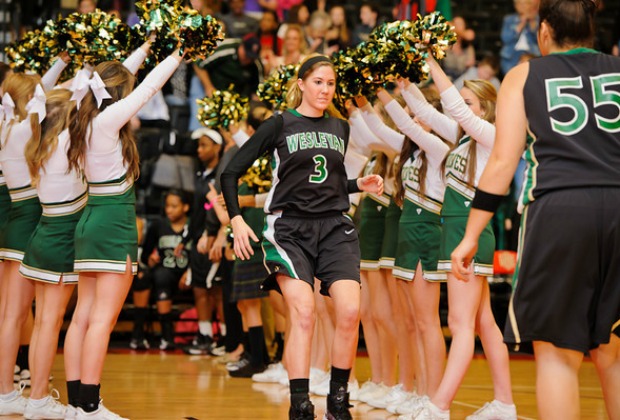 Ty Freeman
In a battle of top-ranked teams, Wesleyan held off host Buford 44-40 for its second win over the Wolves this season.
Wesleyan, ranked No. 1 in Class AA, never trailed in the second half despite its largest lead being just five. Coach Jan Azar's squad outrebounded Buford, No. 1 in Class AAA, 30-14 and held Georgia Tech-signee Kaela Davis to just nine points.
Wesleyan enjoyed a 4-point lead at the half after a 3-pointer in the closing seconds by sophomore guard Lauren Frerking. Lauren's sister Katie, an Auburn signee, led Wesleyan with 15 points, six rebounds and five steals. Junior guard Landyn Duley added eight for Wesleyan.
Junior center Bree Horrocks led Buford with 10 points while senior forward MacKenzie Darrah had eight.
Wesleyan won the earlier meeting between the two Gwinnett County schools 59-53 on Dec. 29.