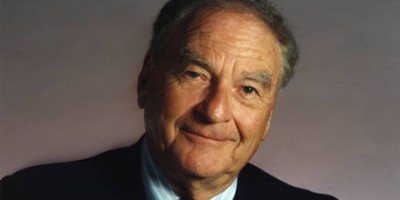 Photo By AJC
I.J. Rosenberg loves The Masters and there isn't an event in the world like it and the AJC has always down a tremendous job covering the event. Rosenberg was always on a beat during his time at the AJC in April so he never had the chance to join the crew in Augusta and he's glad that despite huge cutbacks in the newspaper industry the paper and AJC.com still cover the event the same way it always has. 
Furman Bisher, the longtime sports writing great, always used to tell me that he never enjoyed an event more than the Masters. For some, he was the Masters, covering 62 of them and attending his first in 1950. "The Bish'', who passed away in March of 2012, "preceded Nicklaus and Palmer, television coverage and the advance sale of tickets, the champions dinner and the green jacket ceremony in Butler Cabin.''
Those words were written for the New York Times by former AJC editor Mike Tierney, the two us starting on the same day back for the paper back in 1986.
In April 2012, Tierney wrote a tremendous tribute on Bisher from Augusta including writing, "Ye gods, to borrow one of his pet phrases, the gregarious Bisher saw more new coats slipped on than a tailor. In florid prose, he painted images as striking as the verdant visuals at the hallowed grounds.''
Bisher had the respect of everyone there, including Jack Nicklaus who once said, "There have been certain staples and traditions that have always reminded me that I am at the Masters. One of those has been Furman Bisher.''
Back when I was at the paper, the Masters was like a holiday for the large group of our writers that went, which always included at least one editor. The AJC rents a house and though I was always busy with the baseball beat come April, I would hear the great stories every spring that would always include Furman. The floppy yellow hat that Furman would wear to the Masters ended up on top of his coffin, proving just how much those four days meant to the man.
With the Braves being so hot I was lucky to spend a lot of time with Furman, whether it be at the old stadium or on the road. But I'll have to say my favorite Bisher story came on a road trip to Auburn for a Georgia game when a carful of sportswriters got hungry and pulled off at a McDonald's.
In all his years, Bisher had never eaten at McDonald's but strolled right up to the counter and said, "I'll have one of those Happy Meals.''
When the first putt rolls at Augusta next week, I'm sure Furman will be looking down on the majestic course … maybe even munching on a cheeseburger and playing with his Happy Meal toy.
THIS AND THAT …
Good move by 929 The Game in preempting regular coverage for NCAA Tournament basketball games. I don't know about you but I still love listening to games on the radio and Westwood One has done it well for years. In fact, I prefer it at times to television depending on who is doing the games … Speaking of radio, Hawks play by play man Steve Holman is still going strong and probably is the best fed announcer in the NBA. In fact, whether he is in New York or Milwaukee he always posts his dinner on his Facebook page. Then next morning, though, Holman is always at the hotel gym working off what he ate the night before. I don't think I am mistaken but Holman hasn't missed a game in 31 years and has done something like 2,311 consecutive games and counting. … Even though this is a media blog, I have to chime in on firing of Tech basketball coach Brian Gregory. I like the guy a lot and my insiders said he was doing a great job off the court such as getting his players to go to classes and stay on track. But I have always felt at Tech a coach can do both, win and do well in the classroom. I have seen some of the early names they are considering but here is a suggestion from someone who covered Tech during their greatest era of basketball. Hire someone who can go into these homes and win over the families. That is what Bobby Cremins did. His on-court coaching was good but not great but almost every year he brought in a great player, which made Cremins one of the best of his time. Tech needs to get back to the days of bringing in players like Mark Price, John Salley, Duane Ferrell, Tom Hammonds, Dennis Scott and Kenny Anderson. All of those players were fabulous on the court and none would embarrass you off of it.
IJ's Sports Media Blog Archive